If you've been following me you'd know that recently I was in China, and one of my stops was Shanghai: the city with the best skyline.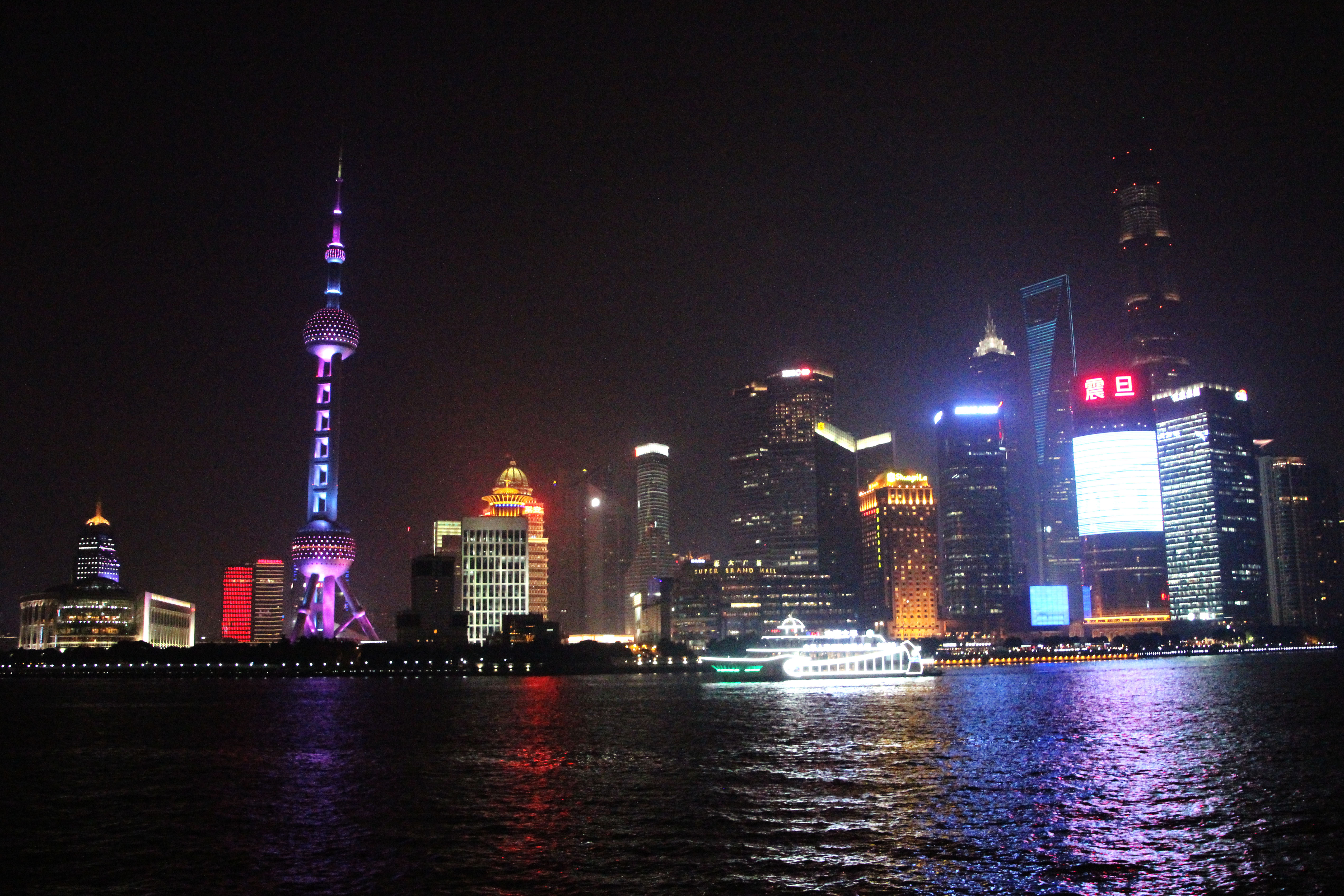 Those lights are fantastic, and they change colors/ads/sayings often.
(One of the buildings below has I love Shanghai on it.)
I would see instagram photos of this skyline from other travellers and say to myself, "I have to go there!"
 I knew it was going to be spectacular upon arrival, but it was even more incredible in person!
We stood for a view on what they call the bund, an area along the river that faces the skyscrapers.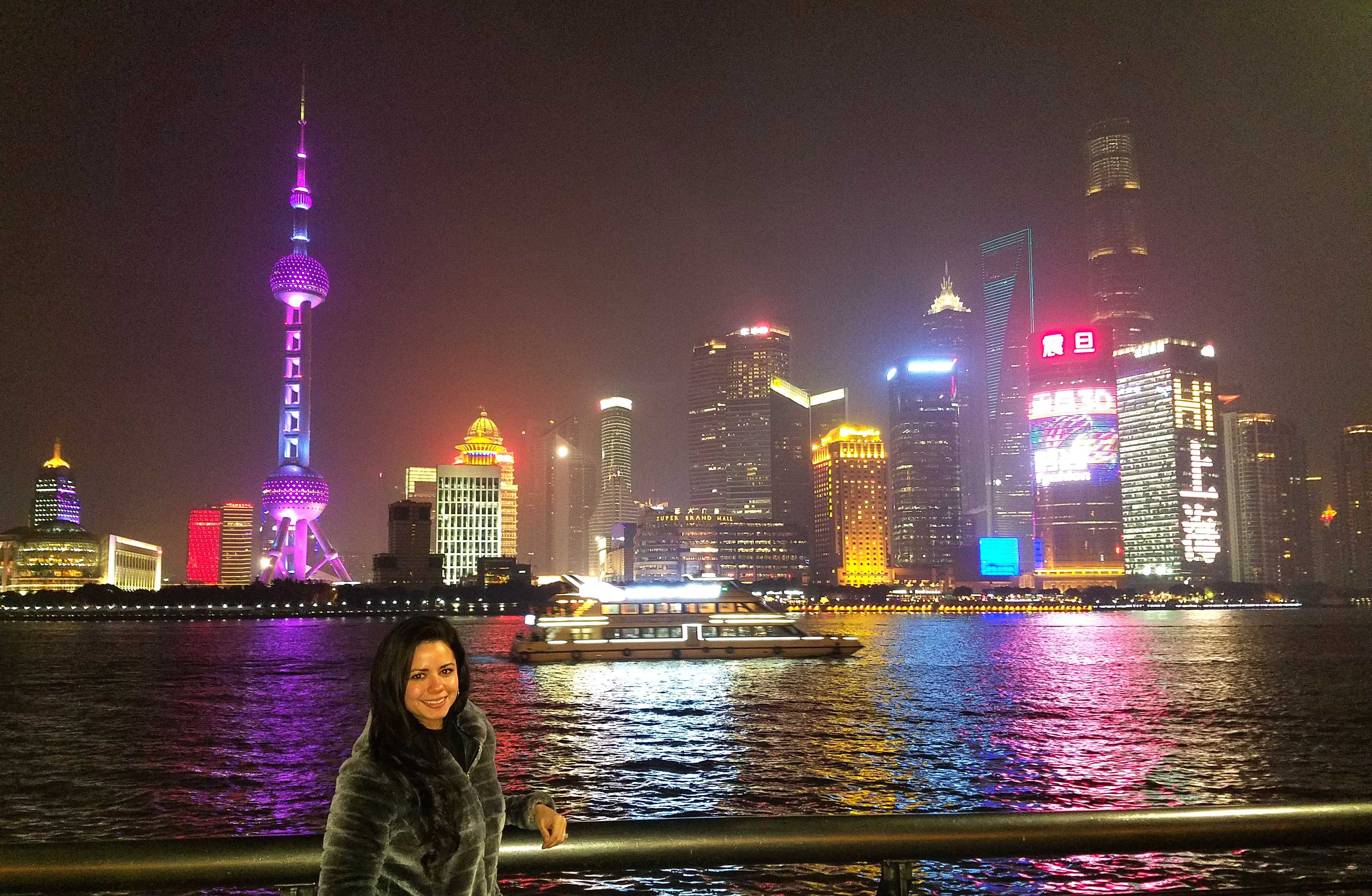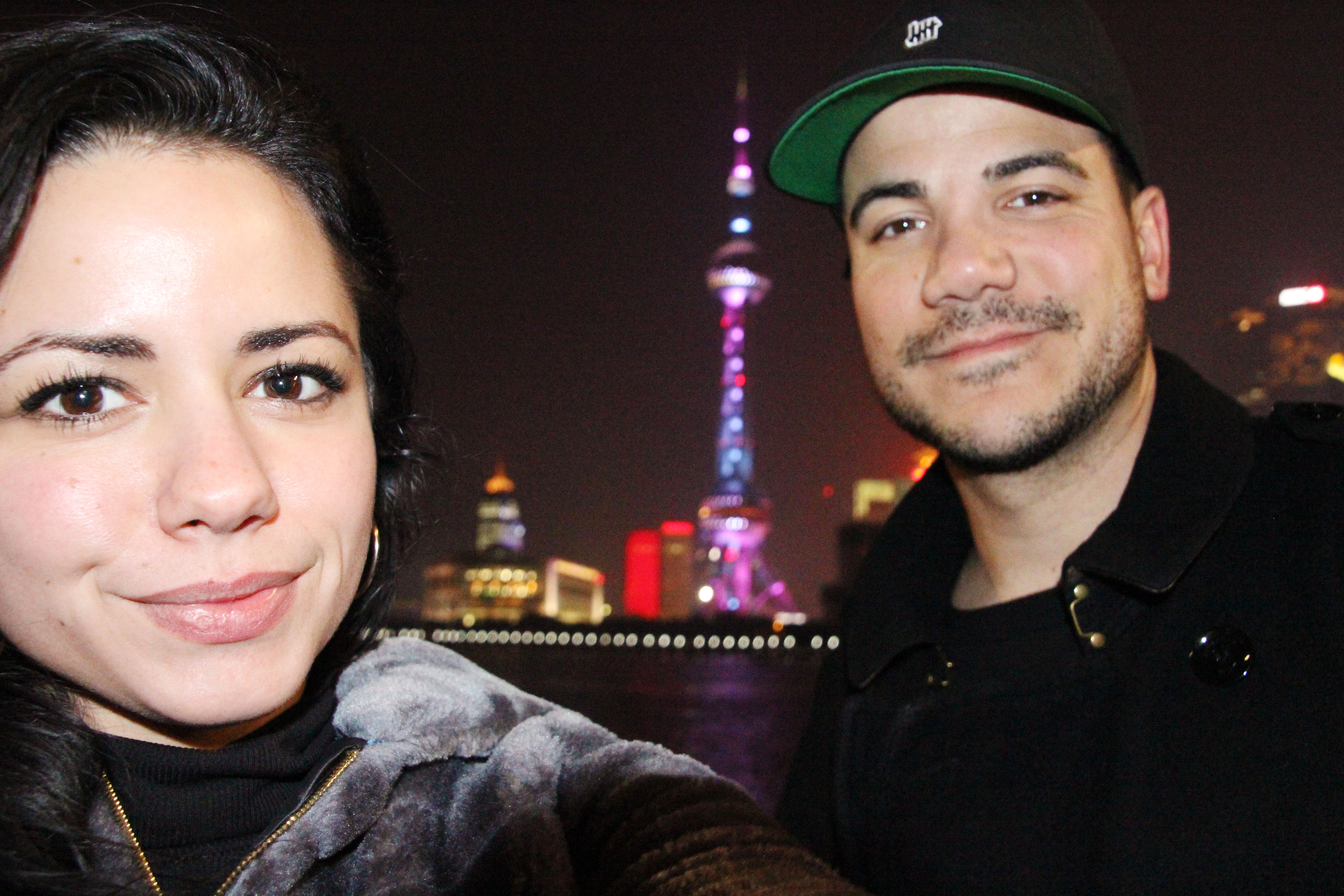 If you're ever in Shanghai and having trouble navigating just tell a taxi driver 'the bund' and you'll be sure to get there.
Shanghai: the city with the best skyline
When we first went to the bund, during the day, lots of fog covered the air.
So the glorious skyline wasn't so glorious.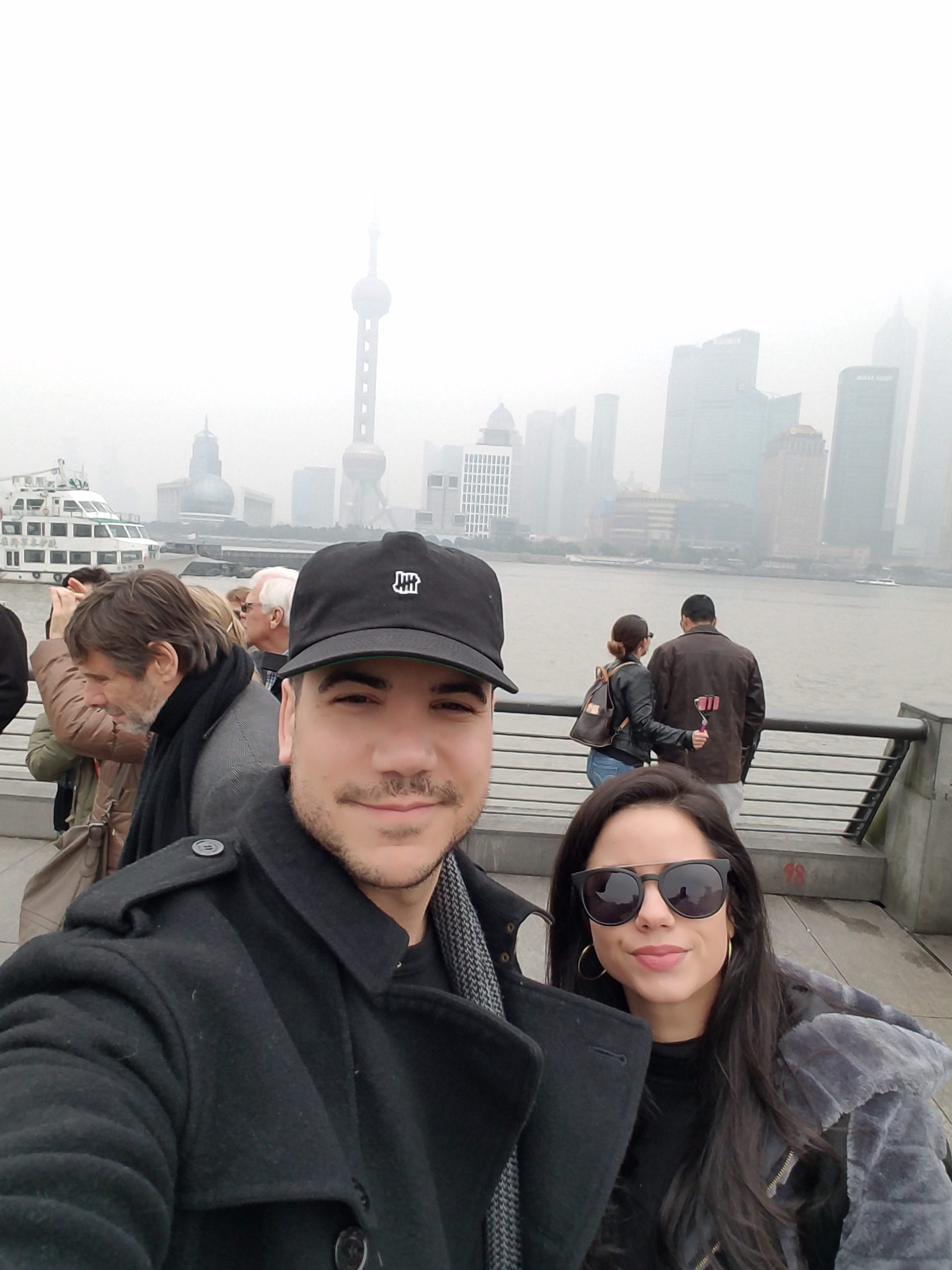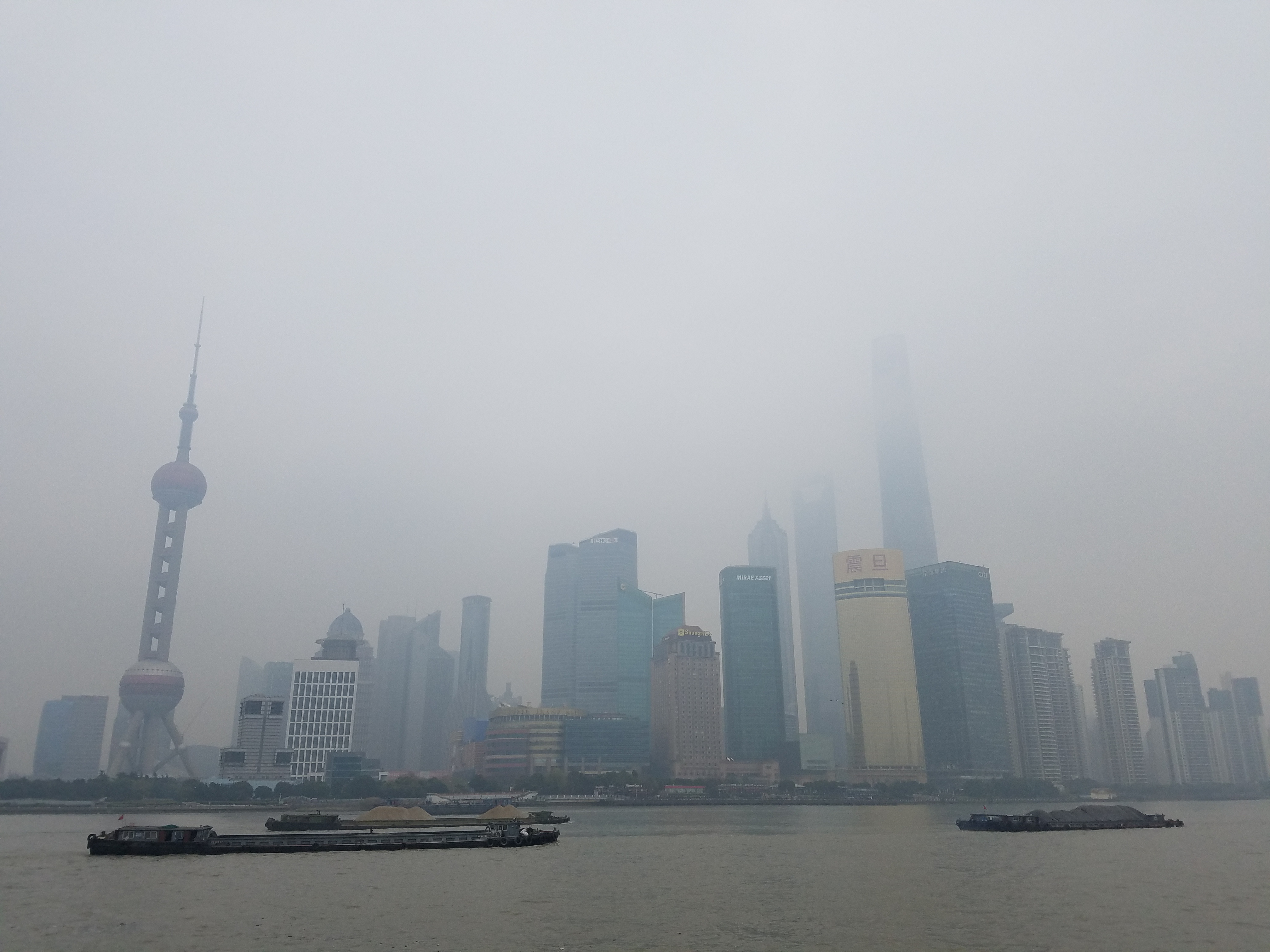 Which is why it's better to see it at night, with all the lights 🙂
We also walked around and explored the city a little bit.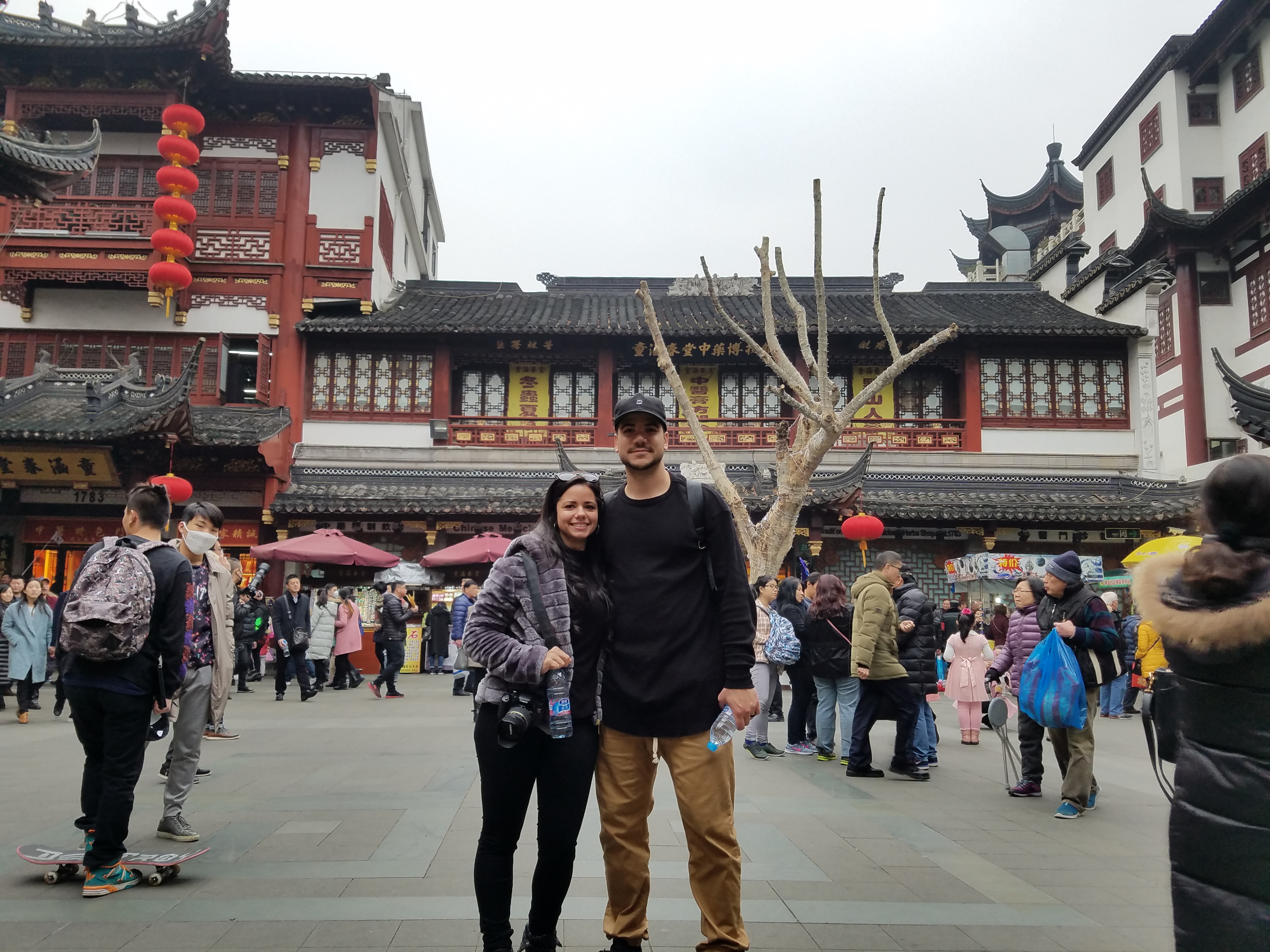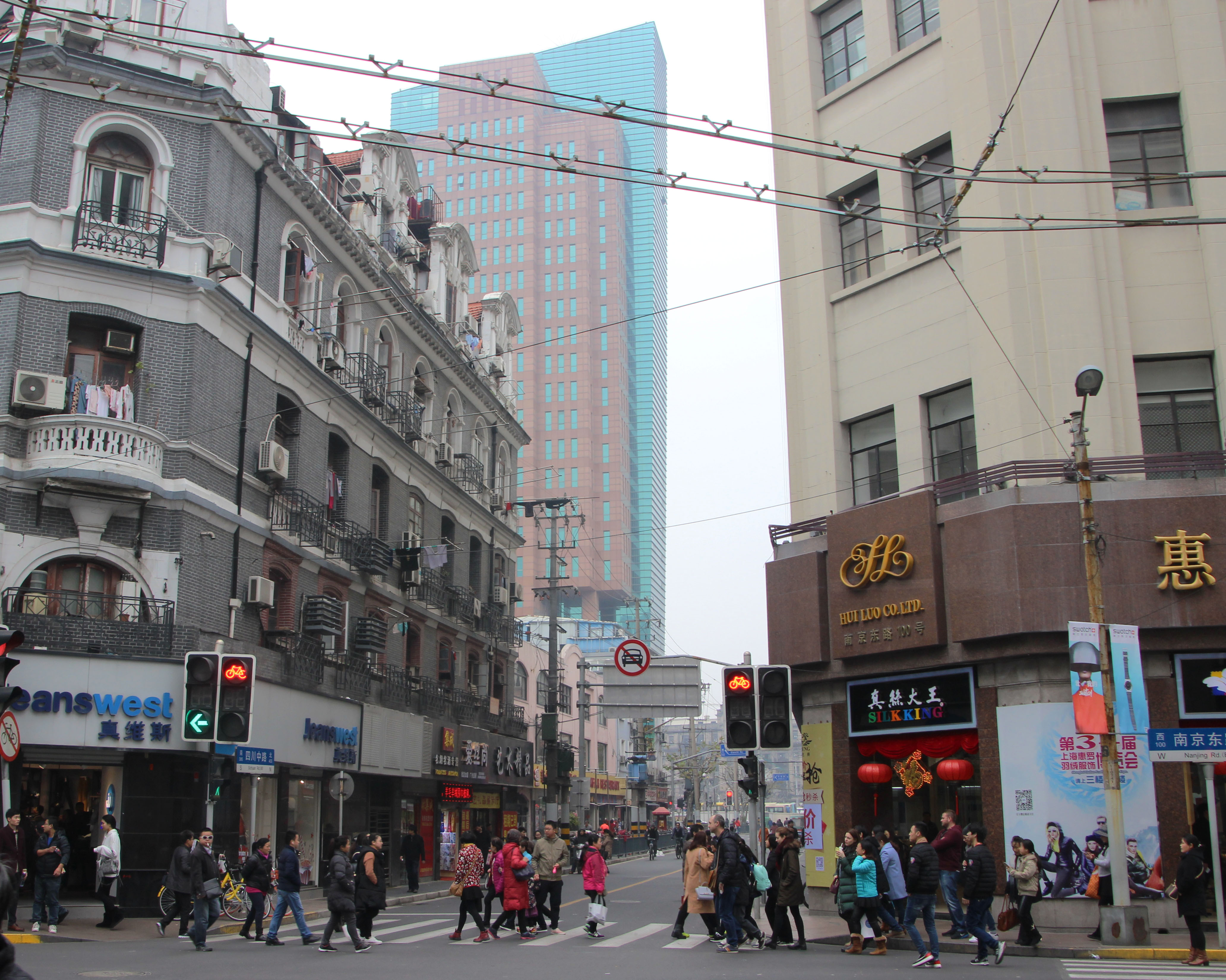 Crazy story time: our tour guide gave us precise instructions not talk and/or follow strangers.
Well, we had a guy come up to us and we did it anyways to find a new luggage.
We ended up at this market under a large parking garage, and the whole thing seemed shady.
A girlfriend and I were sceptics from the get-go, as we followed our husbands and some strange man across the city.
But in the end, the place was legit,
and an adventure I'll never forget.
———–
We also visited the Garden of Shanghai.
It's a beautiful sanctuary in the center of the city, and I recommend it.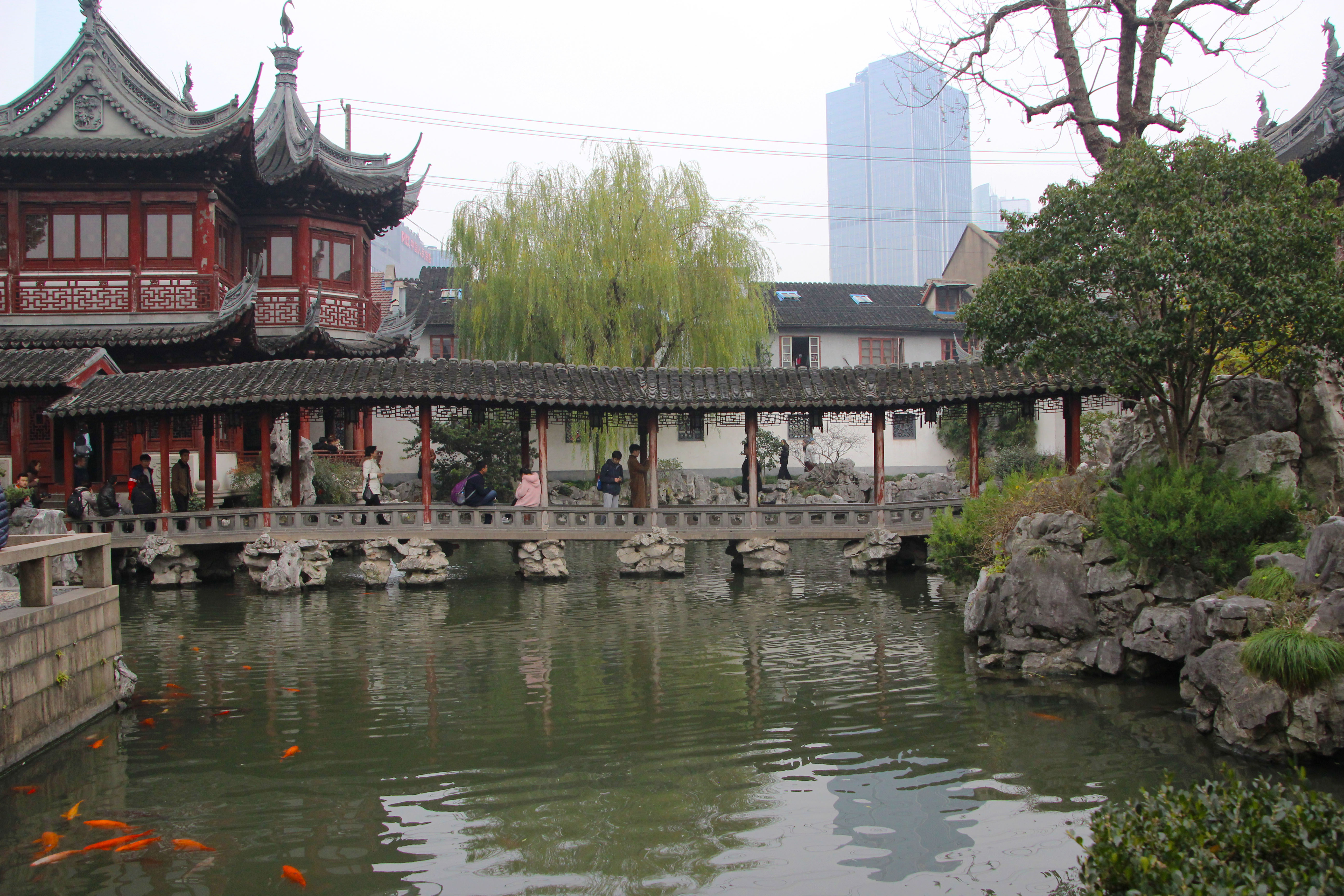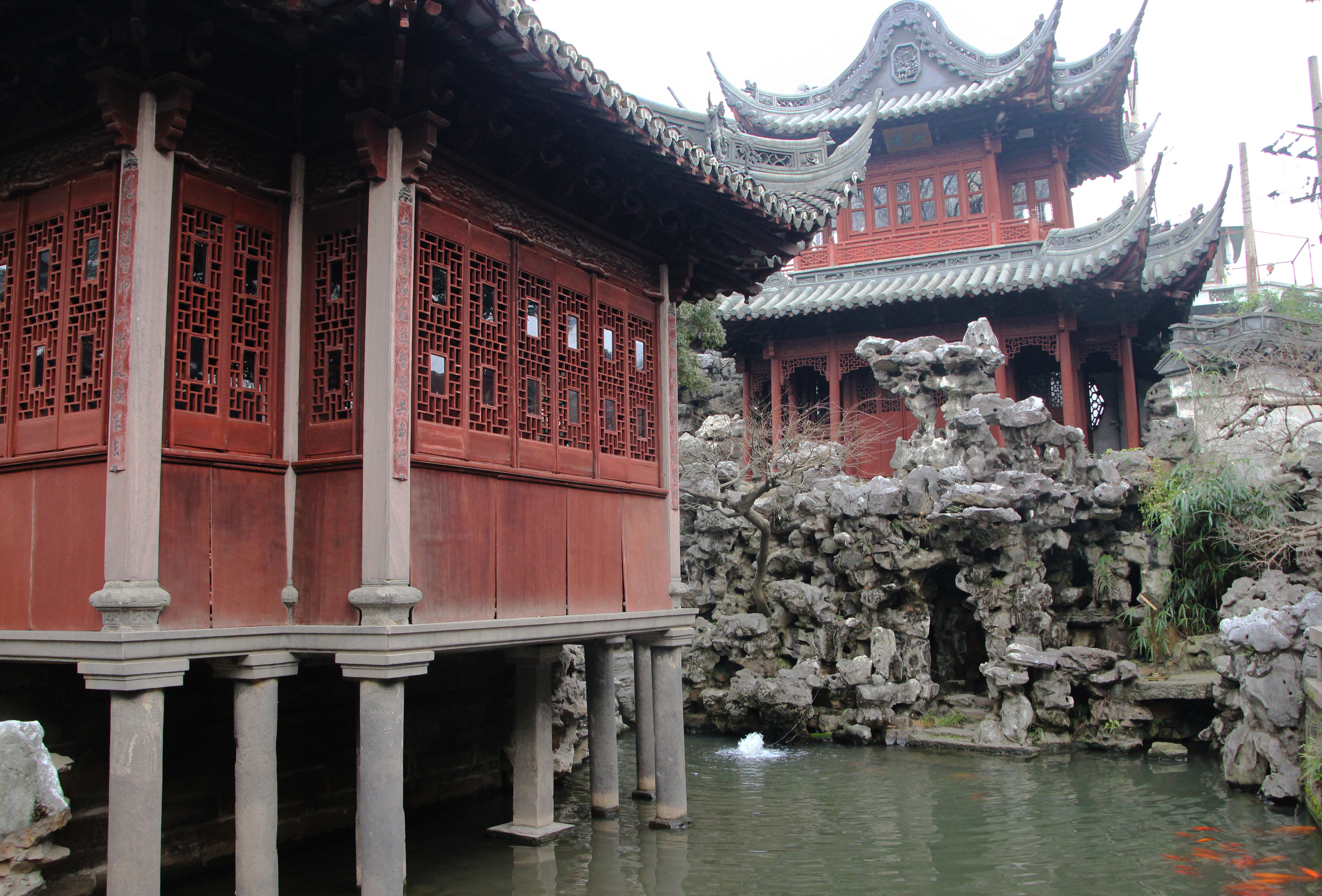 During our stay in Shanghai, Isaias decided to shoot some video with his Samsung phone,
and I recently made a short video of these captures.
We also visited a water town on the outskirts of Shanghai (read post here).
You can watch the video below.
Another recommendation if you're in Shanghai..
Eat all the Chinese dumplings you can 🙂