This past weekend we had a frozen lake adventure at Lago di Braies in Italy.
So many people were there, which left me in total shock at the flood of traffic pulling into the area.
Thinking back upon the day, I have a feeling it was because the lake was frozen and covered in snow (because it isn't anymore).
There were only a few little open ice spots,
which were extremely slippery when stepped on.
Believe me, I tried it 😛
I went with my husband and another couple.
We ate lunch at the only hotel/restaurant on the grounds.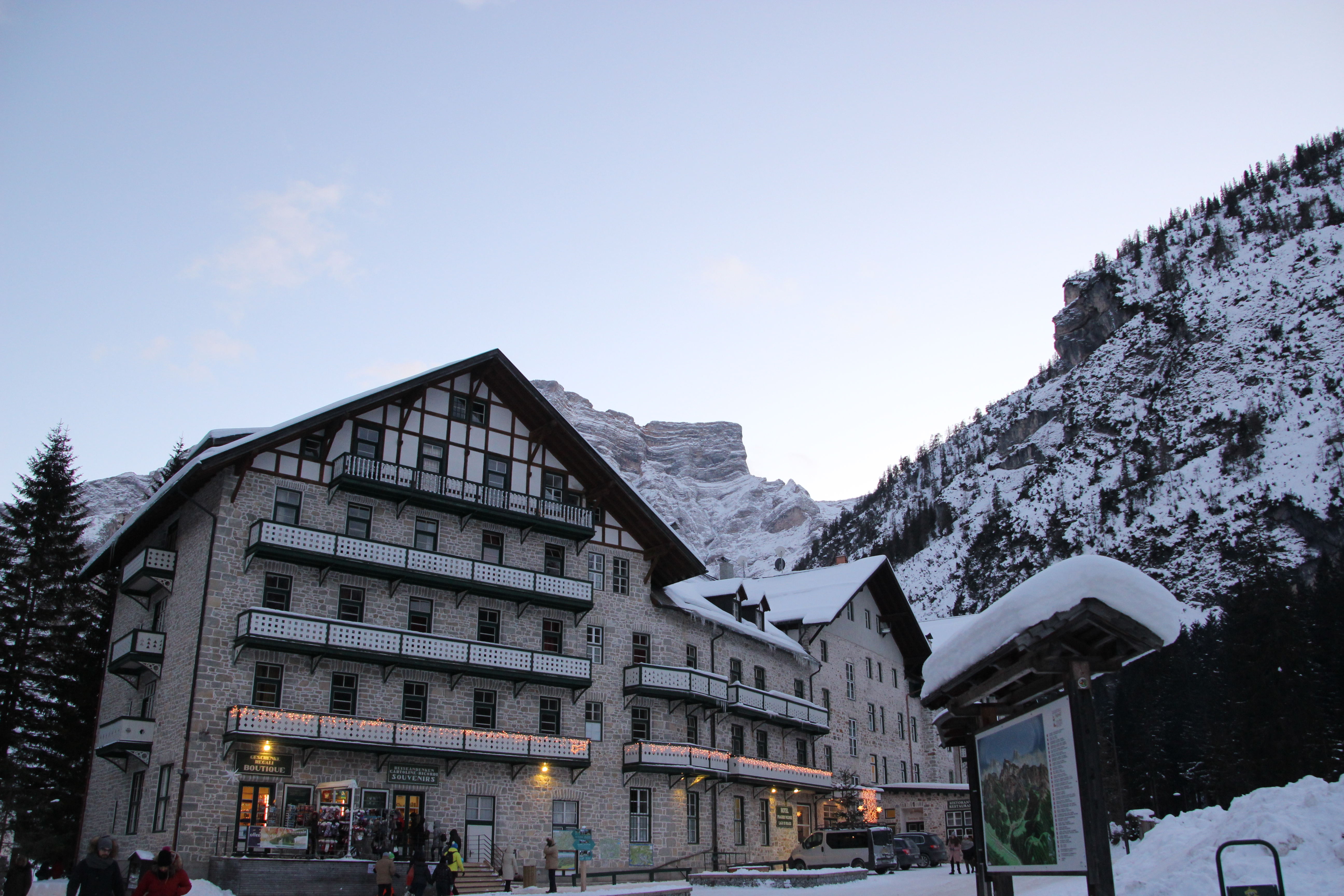 The menu consisted of an Austrian and an Italian mix since this lake is close to the border.
I had goulash with gnocchi.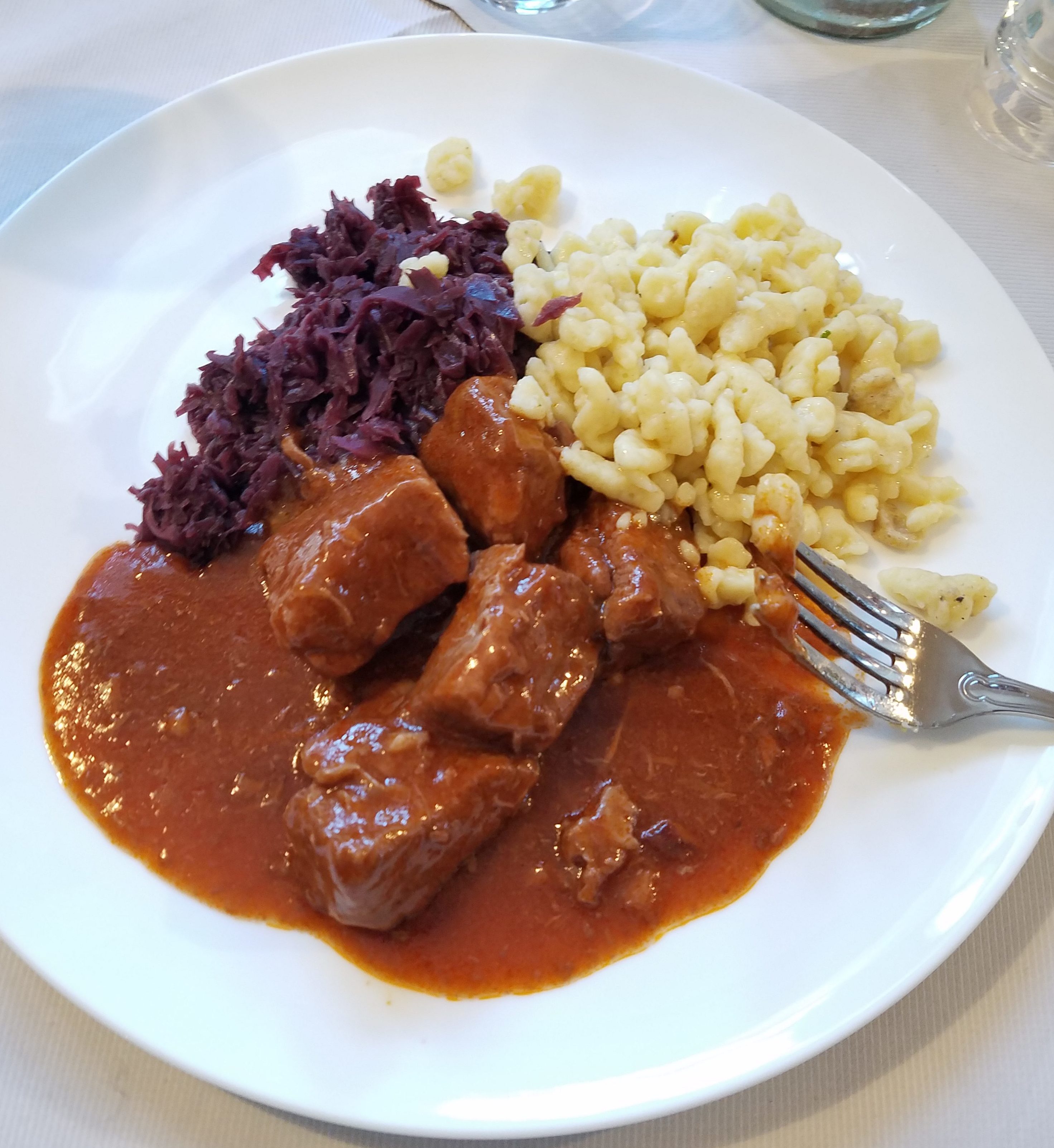 The views were spectacular, too.
Especially because the day was clear and sunny,
but still below zero and cold.
Frozen Lake Adventure + Discount Code
That day I wore my scarf from ilymix 
This scarf was perfect: being cute + functionally warm 🙂
And… Guess What… 
I've teamed up with ilymix to give you 20% your purchase
(of scarves and/or beanies)
Click to see the wonderful products at ilymix
I also recommend reading their about page.
Don't forget to use the code Madelainxos20 at checkout.
Have a fun winter, it's coming 😉