One of the most scenic places I've recently gone to was Montenegro.
Seriously, if you don't have this place on your list then definitely add it!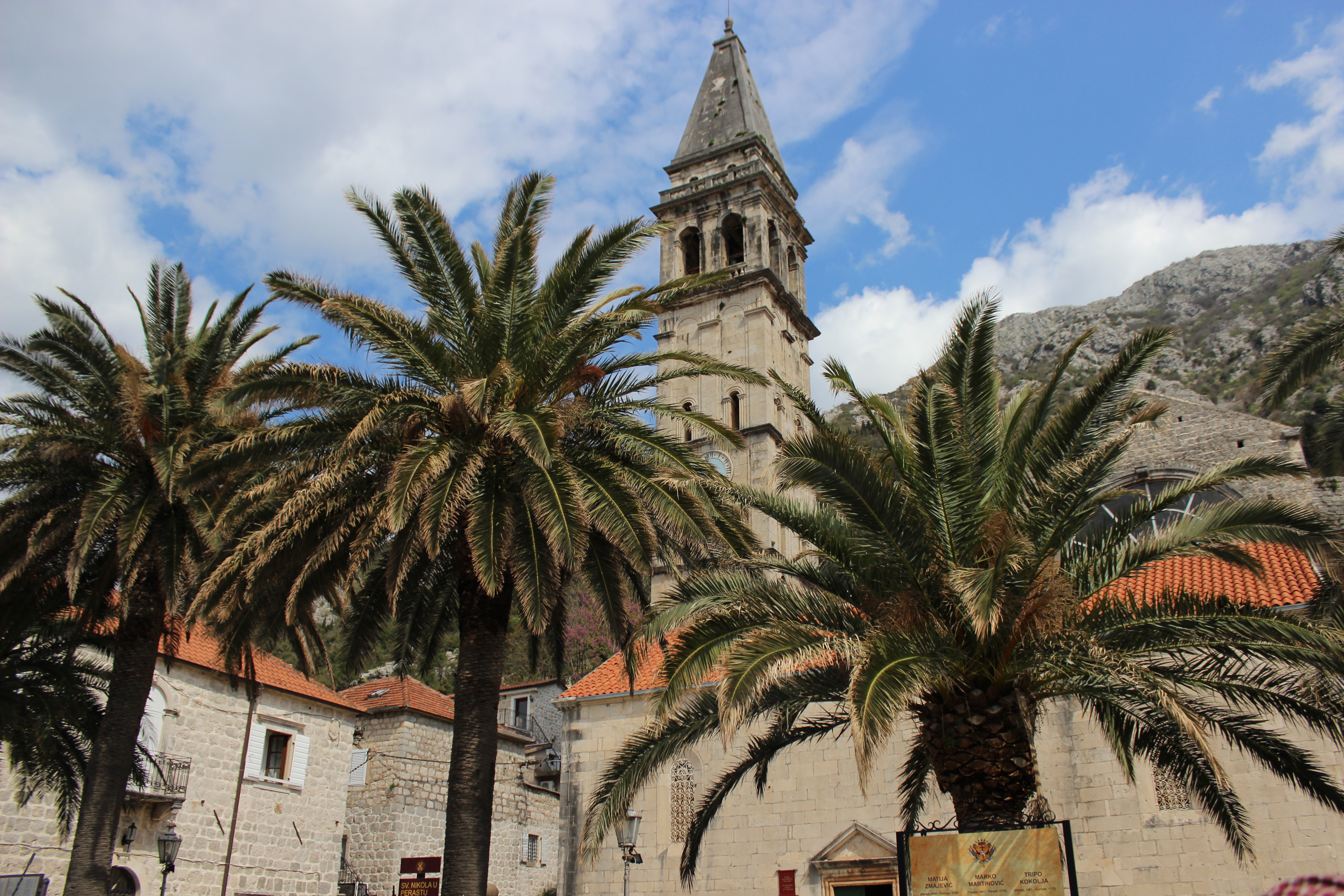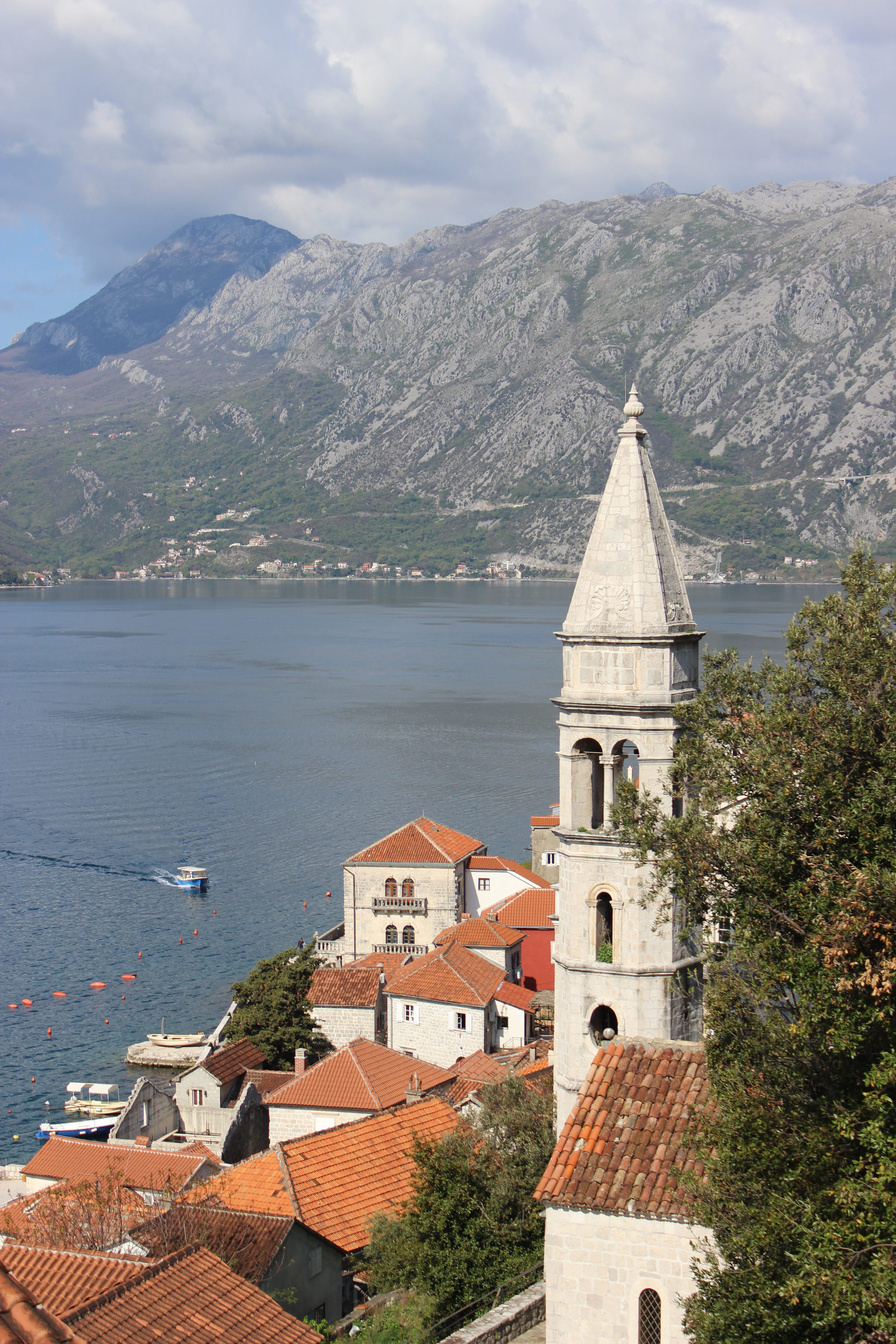 It's a small country along the east coast of Europe, with only 626,291 in population, and it's absolutely fabulous!
We docked in Kotor, Montenegro while on our cruise.
This port surrounds the essence of its country's Spanish name: black mountains.
I wore my overalls, a flowered top, and strappy sandals for a spring look.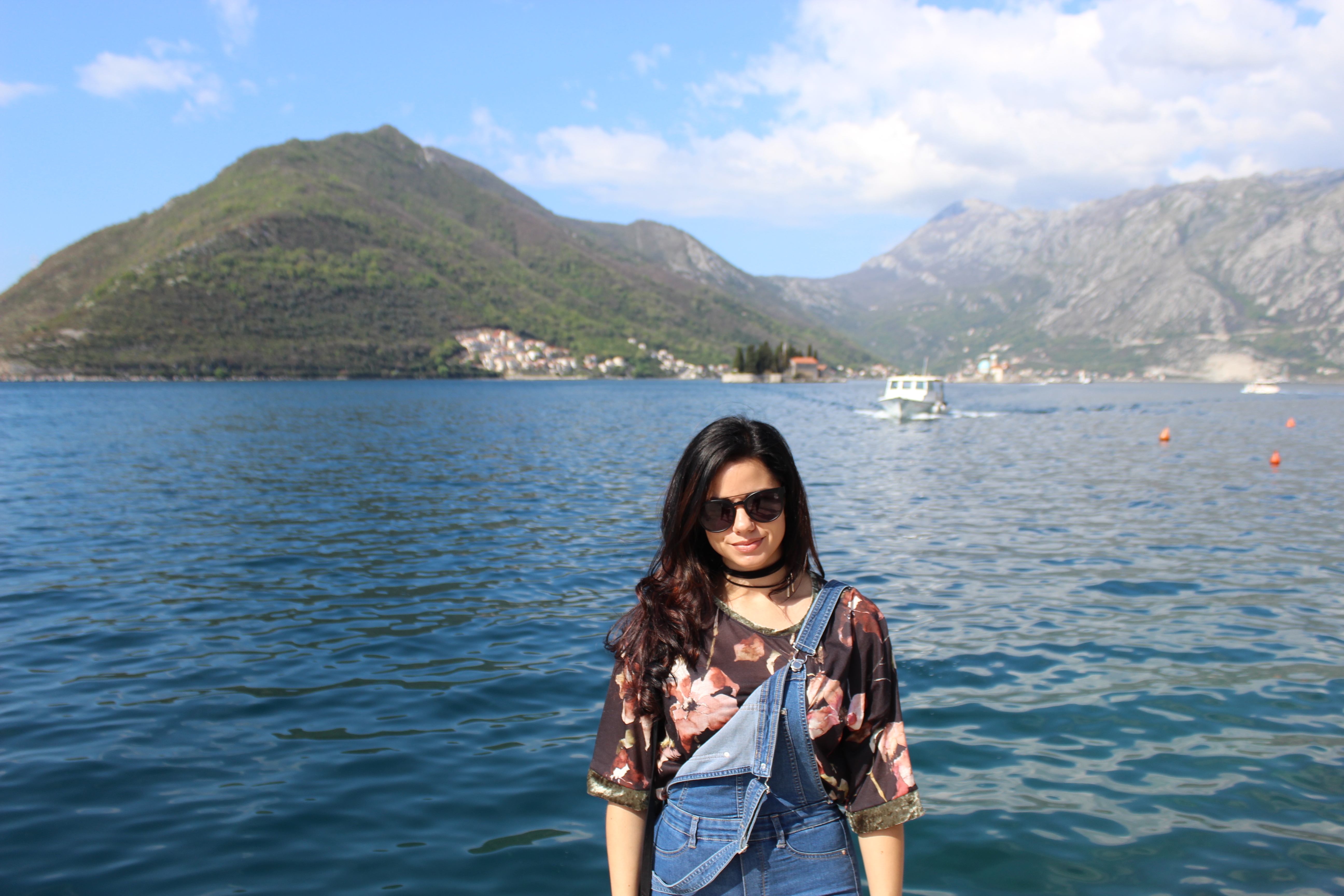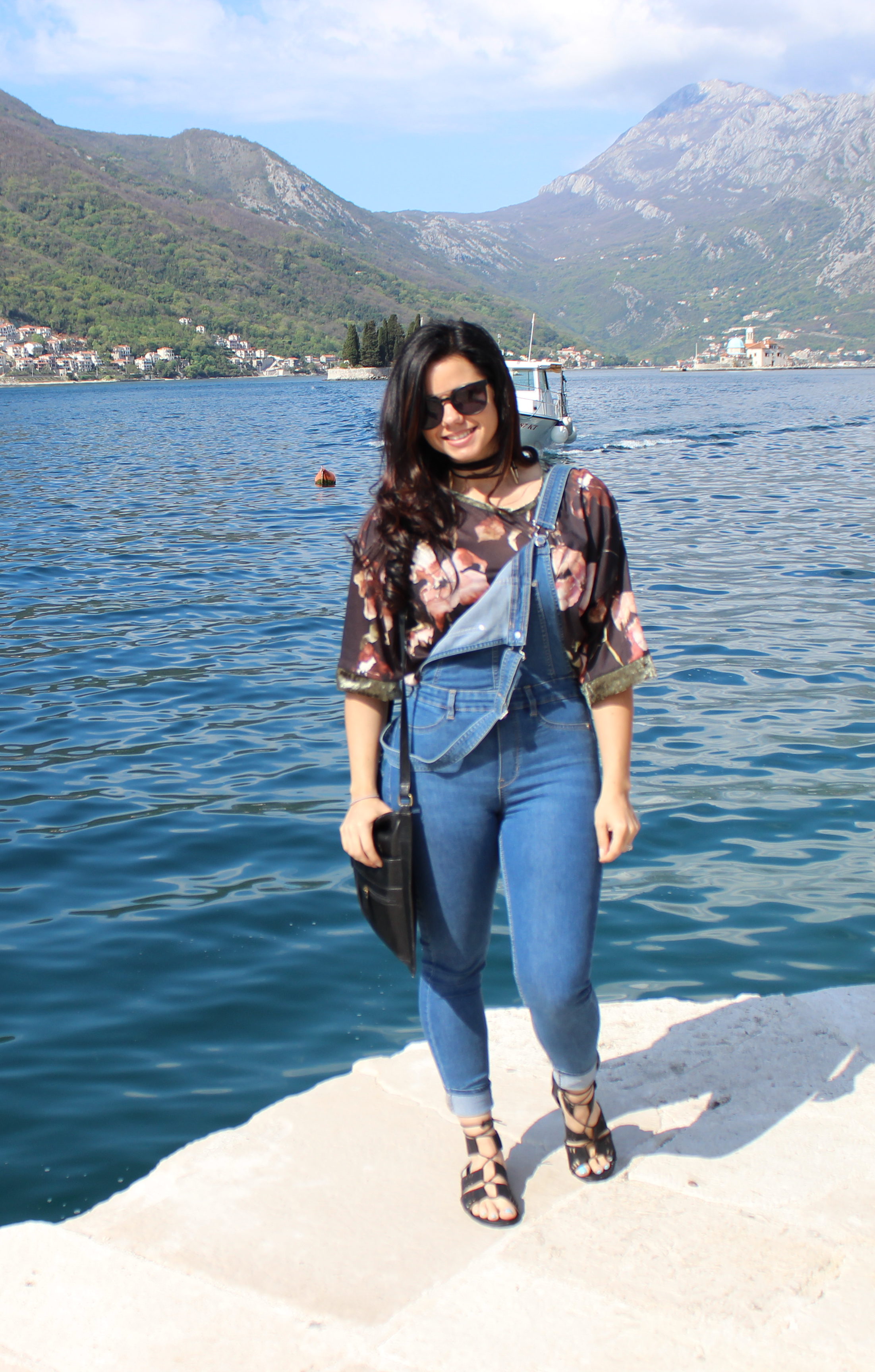 I'm quite busty, so having one strap free helped me not to be smooched.
A fallen strap is also pretty cute,  I think 😉
Get a Similar look
Overalls in Montenegro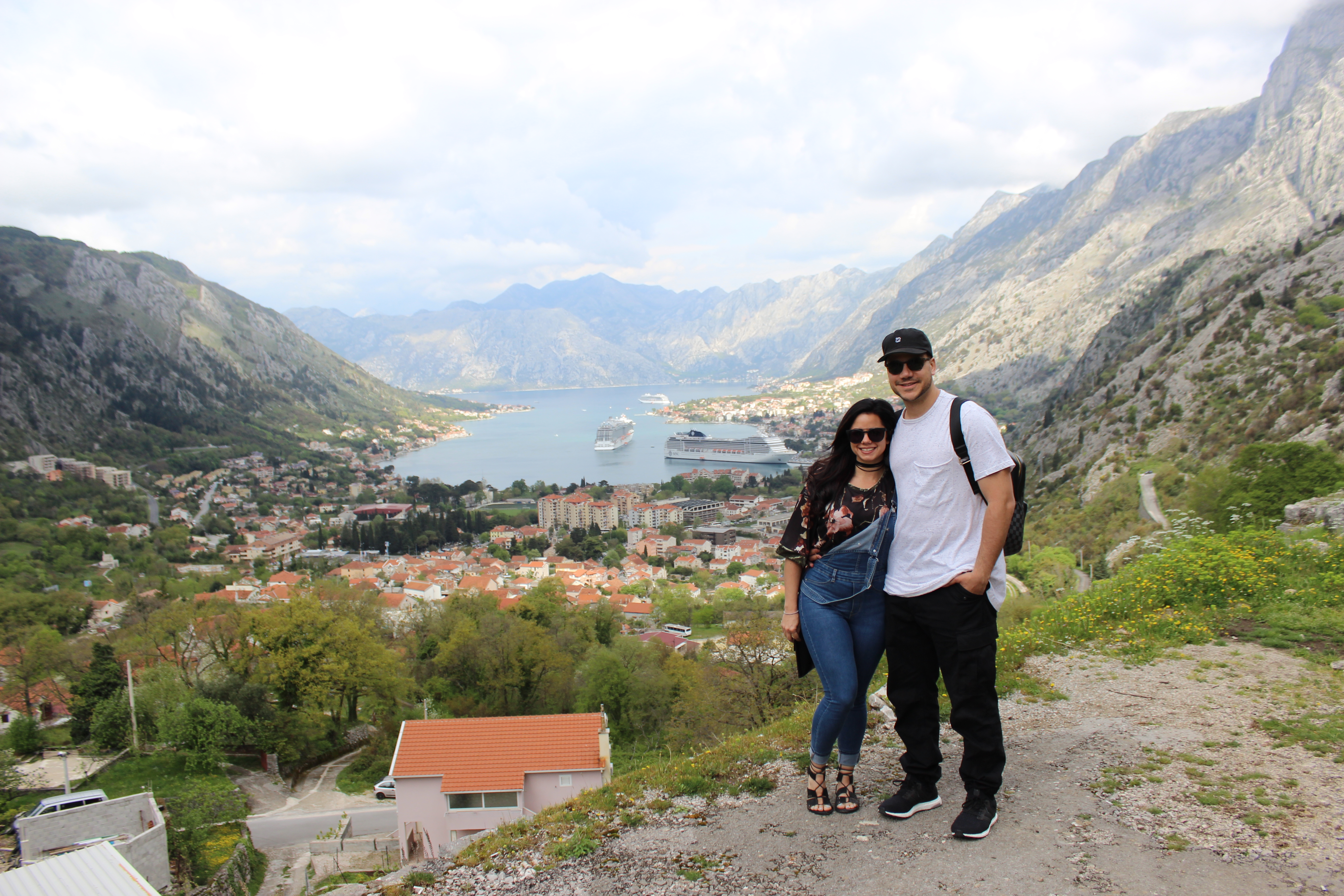 When we arrived at our port, we were greeted by a taxi driver who offered us a 2-hour tour for 20 euros each.
This seemed like a great cheap way to get around for the short time we had,
so we said yes to Miko.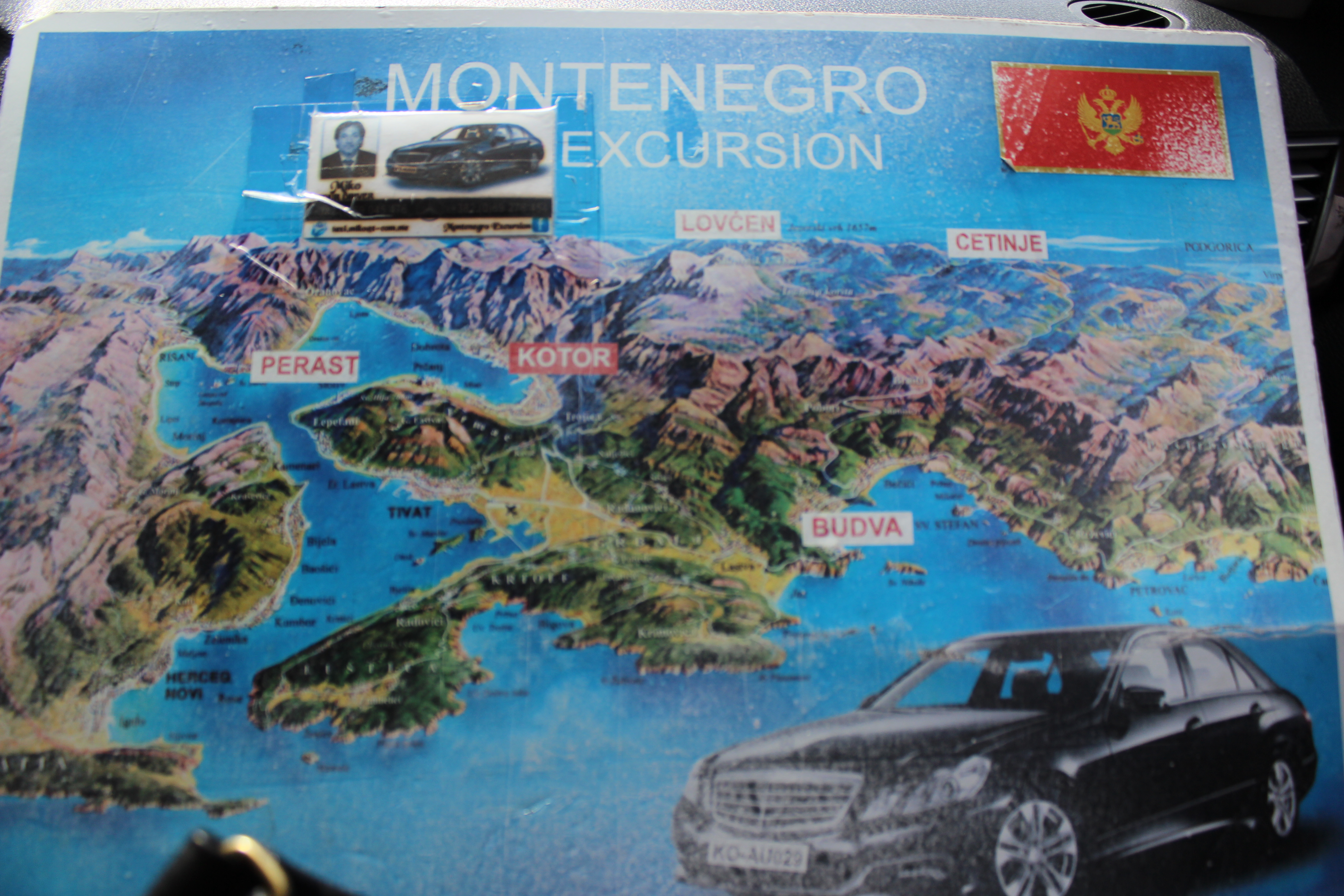 He first took us to Perast to see the Lady on the Rock,
which is the name of a church on a very small island.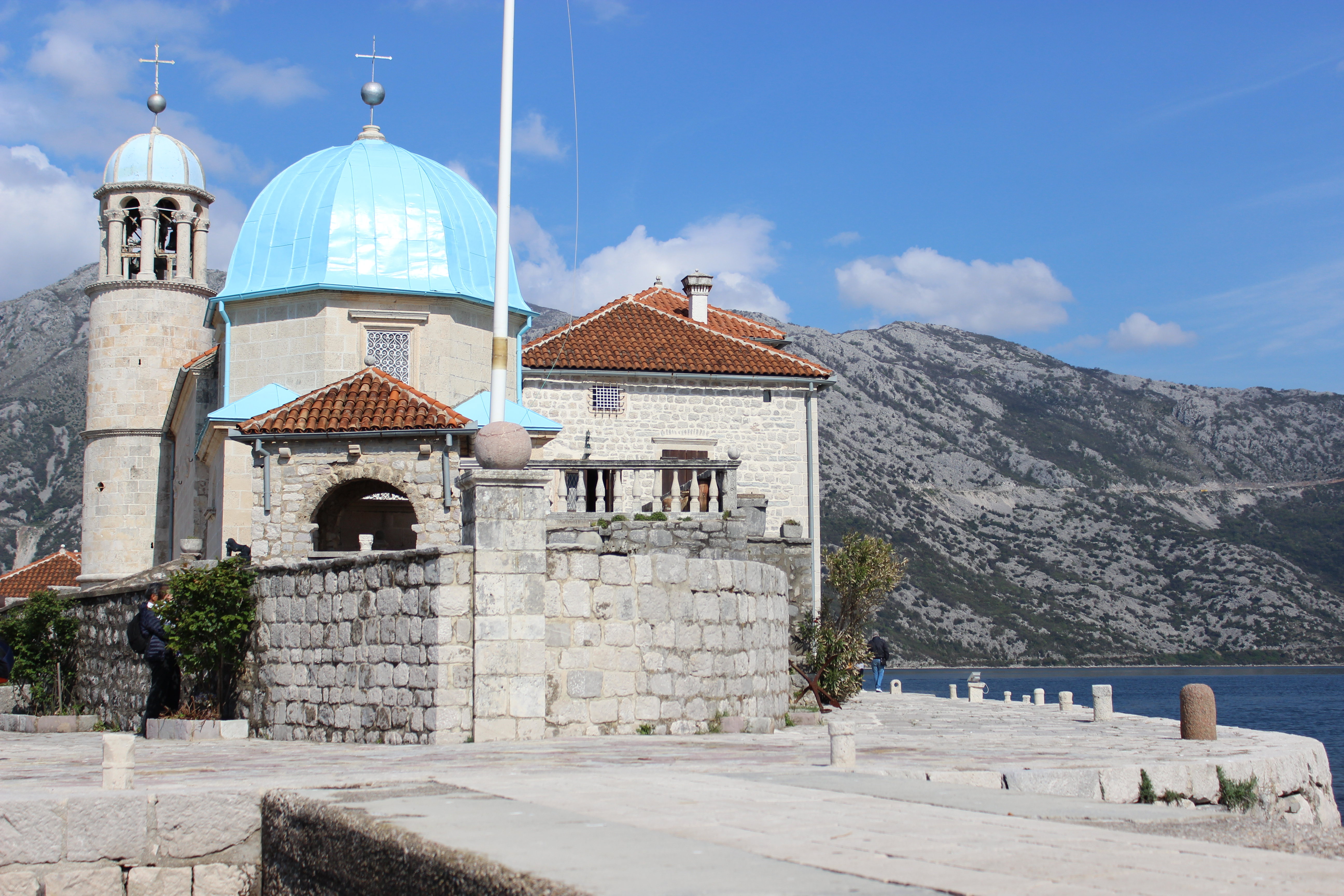 We paid 5 euro for a round trip boat ride to the island,
where we could stay as long as we liked but decided 15 minutes was enough.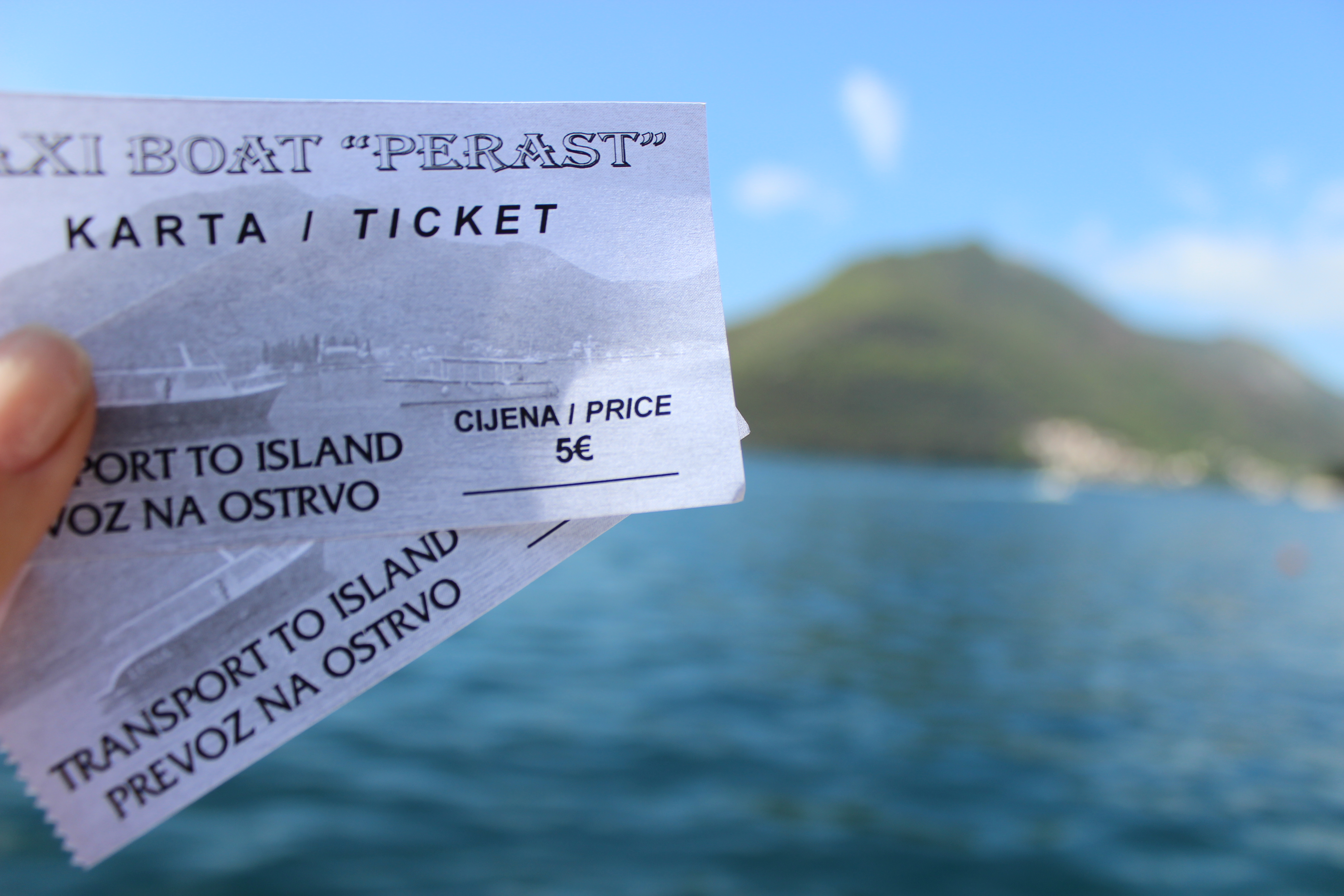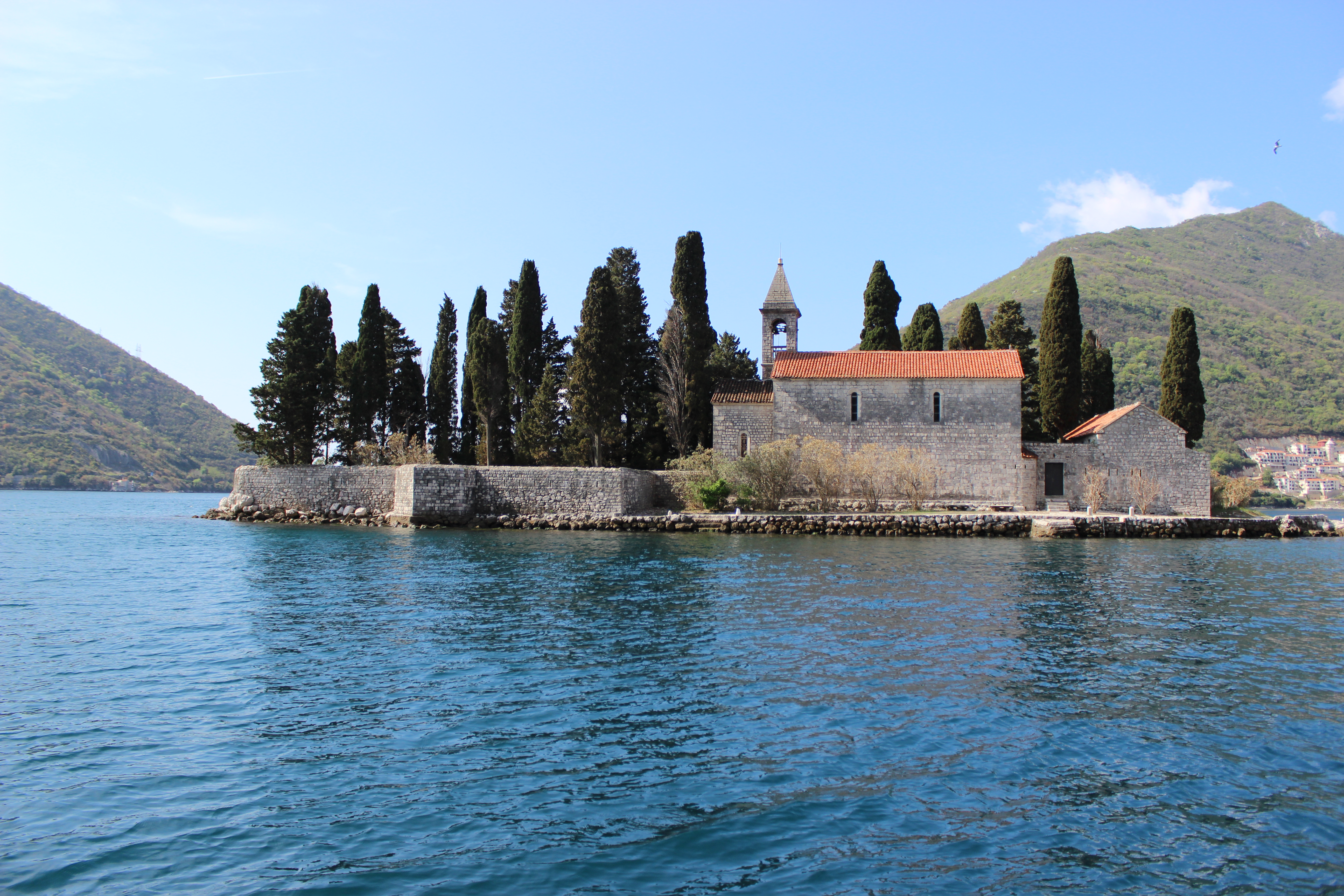 Then we enjoyed a drink by water:
A local brew.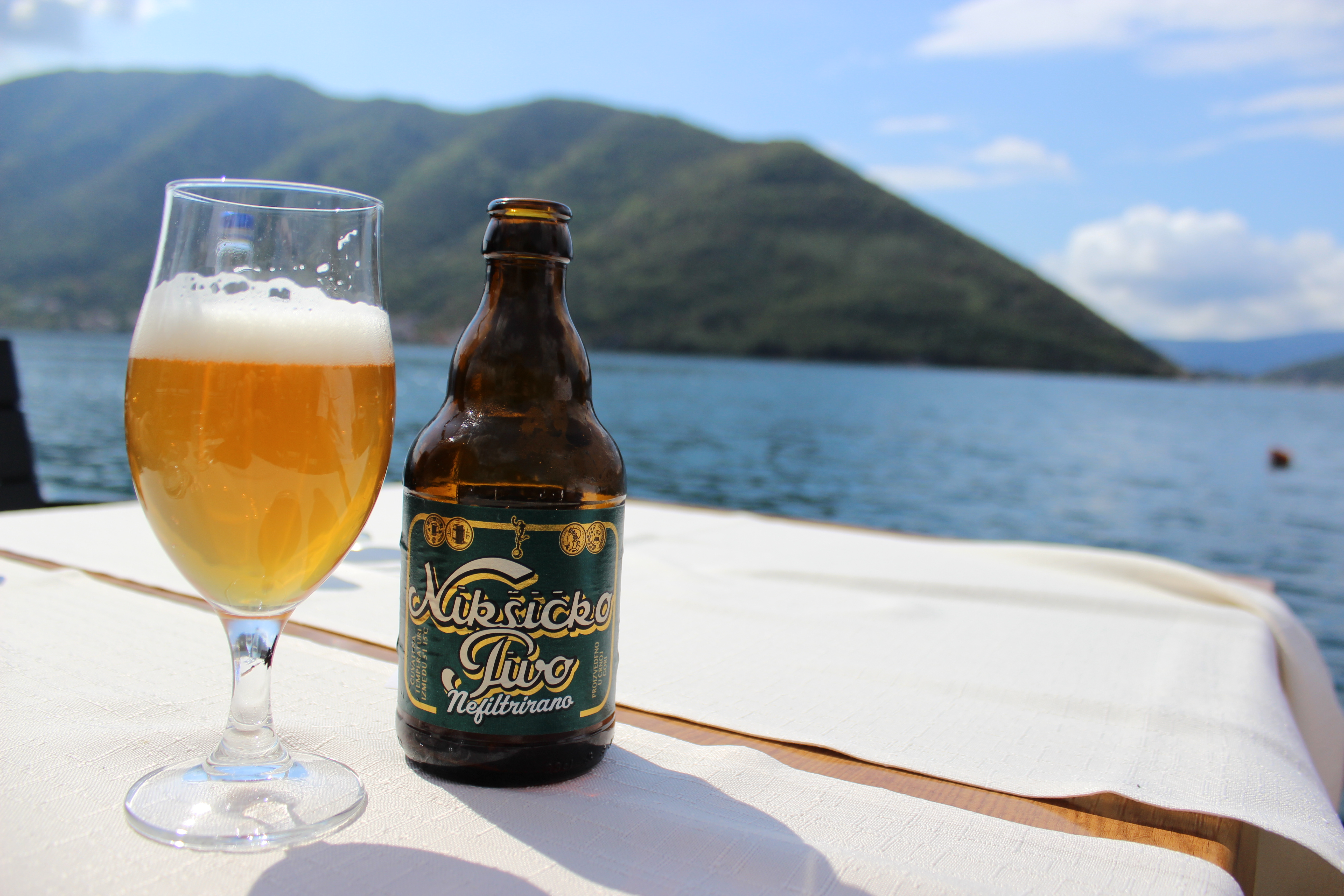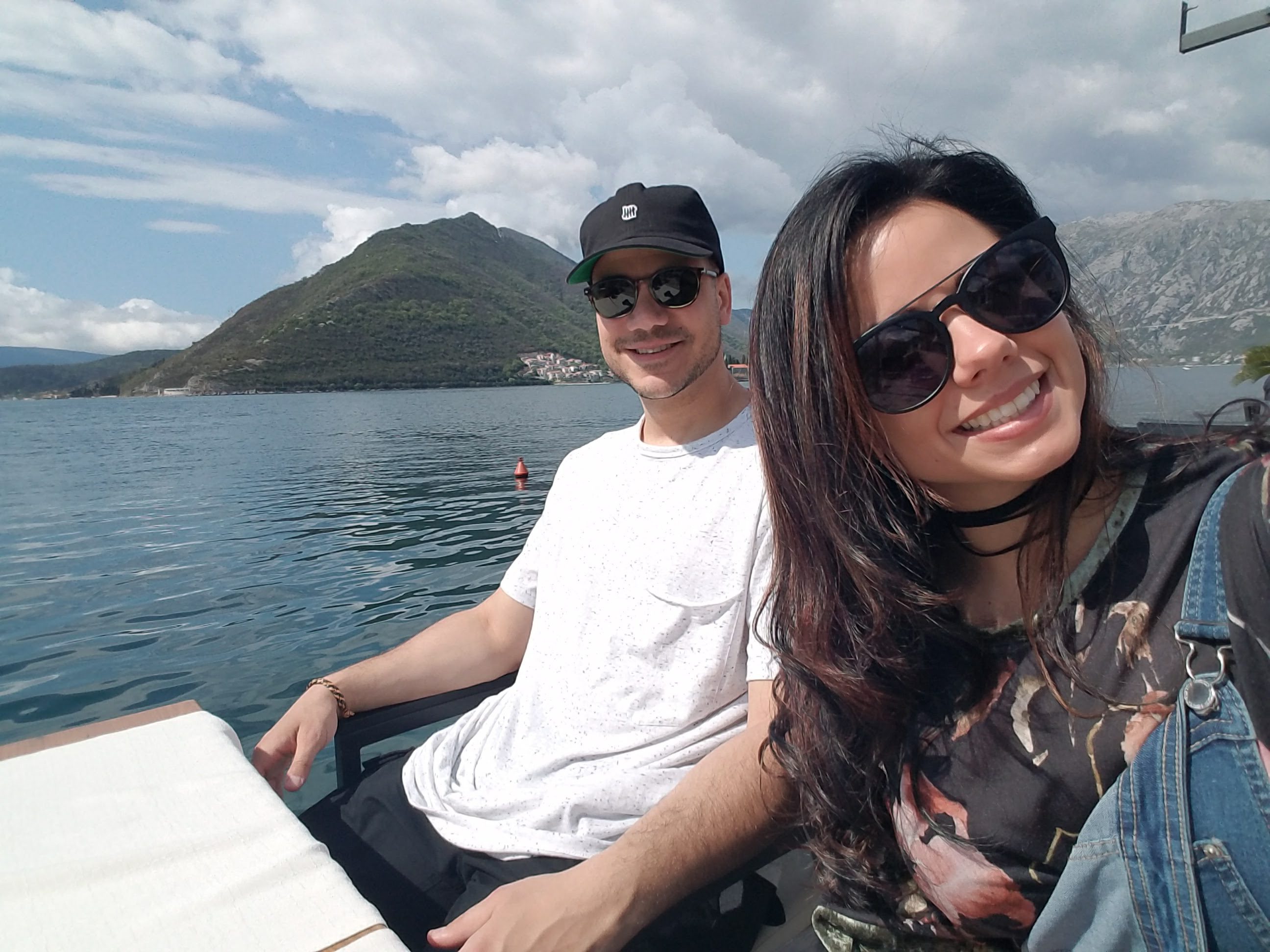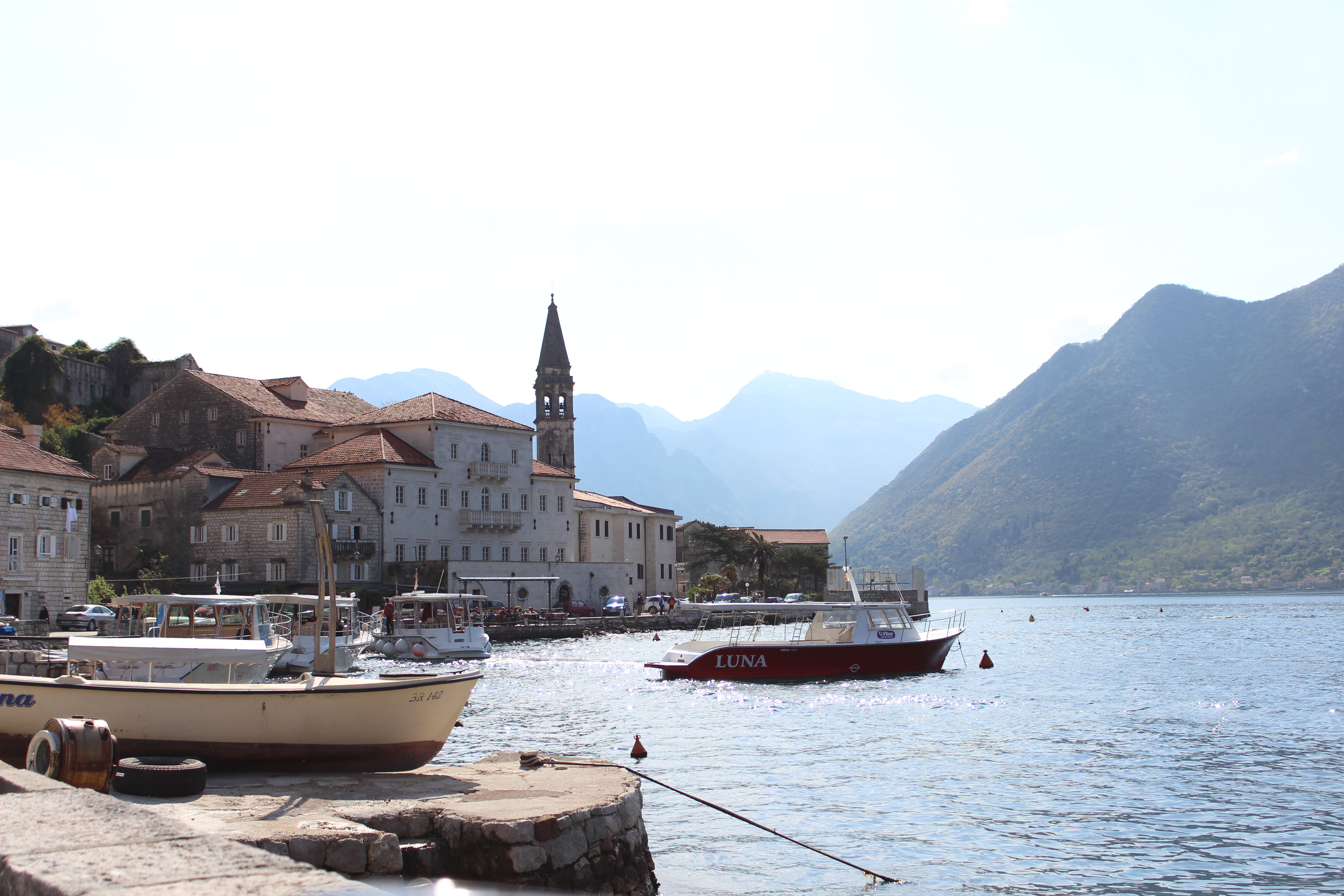 Next was a drive to the top,
for a panoramic sight of Kotor.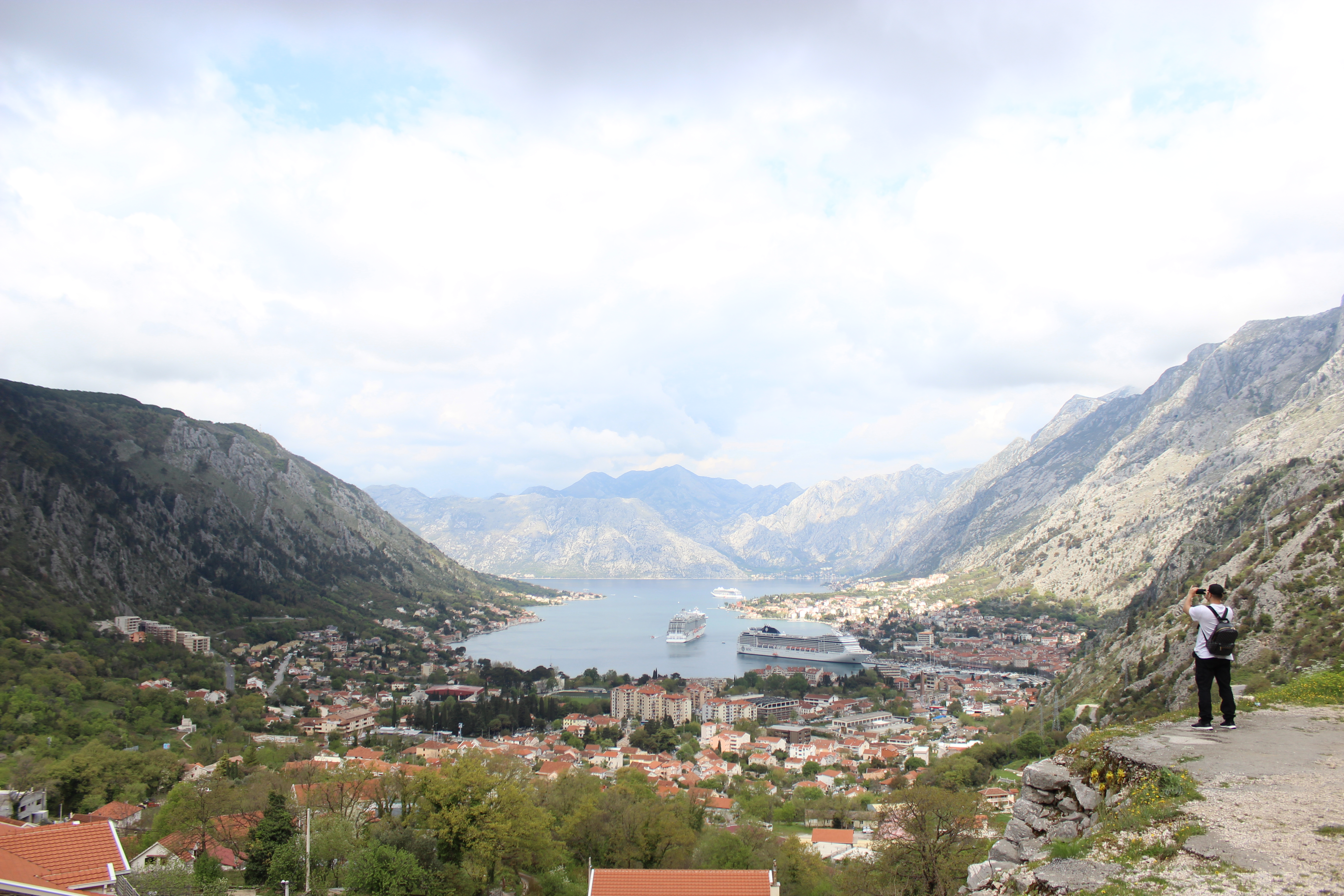 Miko recommended Galion for a seafood lunch,
and it was affordably upscaled.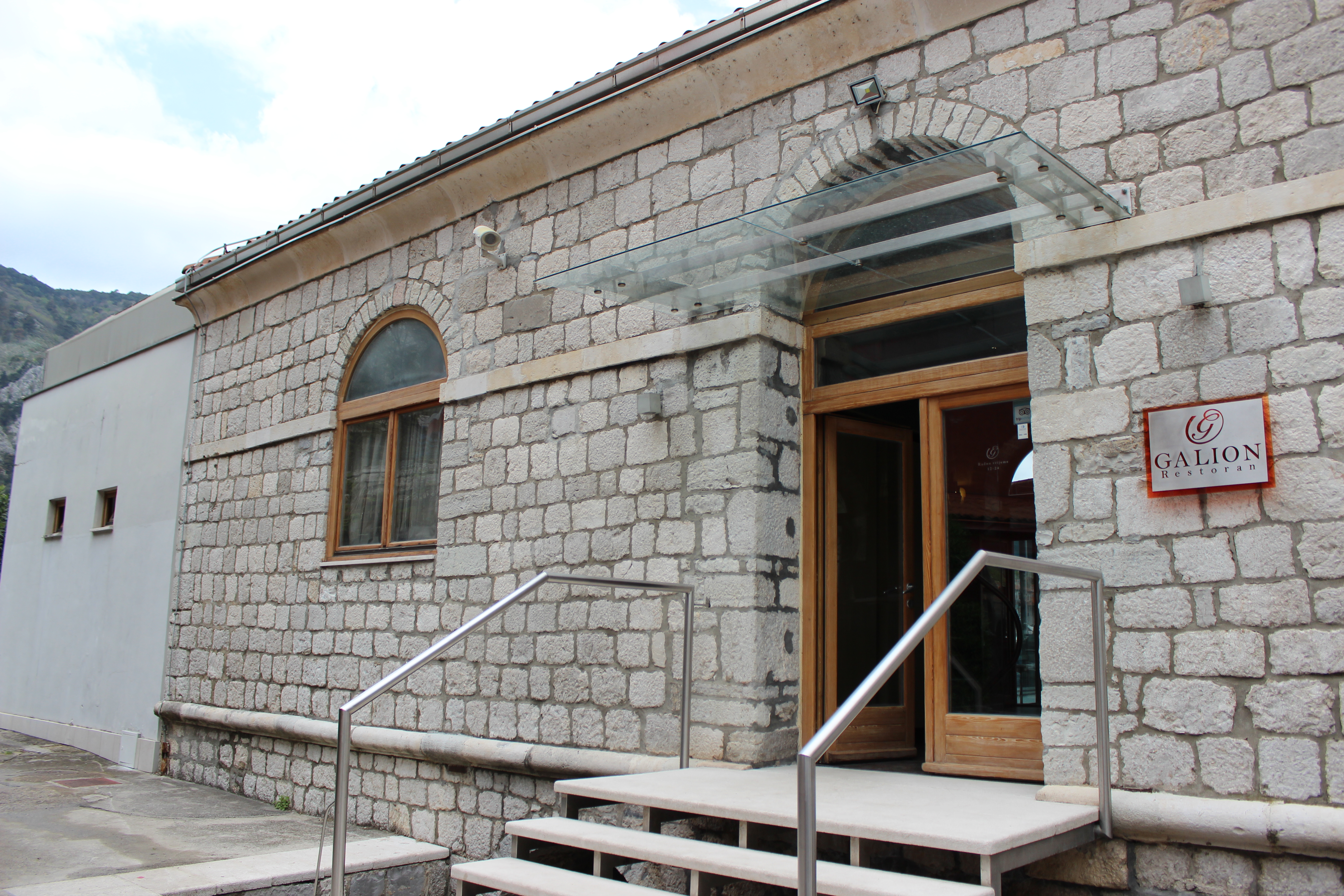 The food was good because we were starving. It took over an hour for it to come out of the kitchen.
The apologetic server kept giving us hope while we waited.
At least we were given this bread to snack on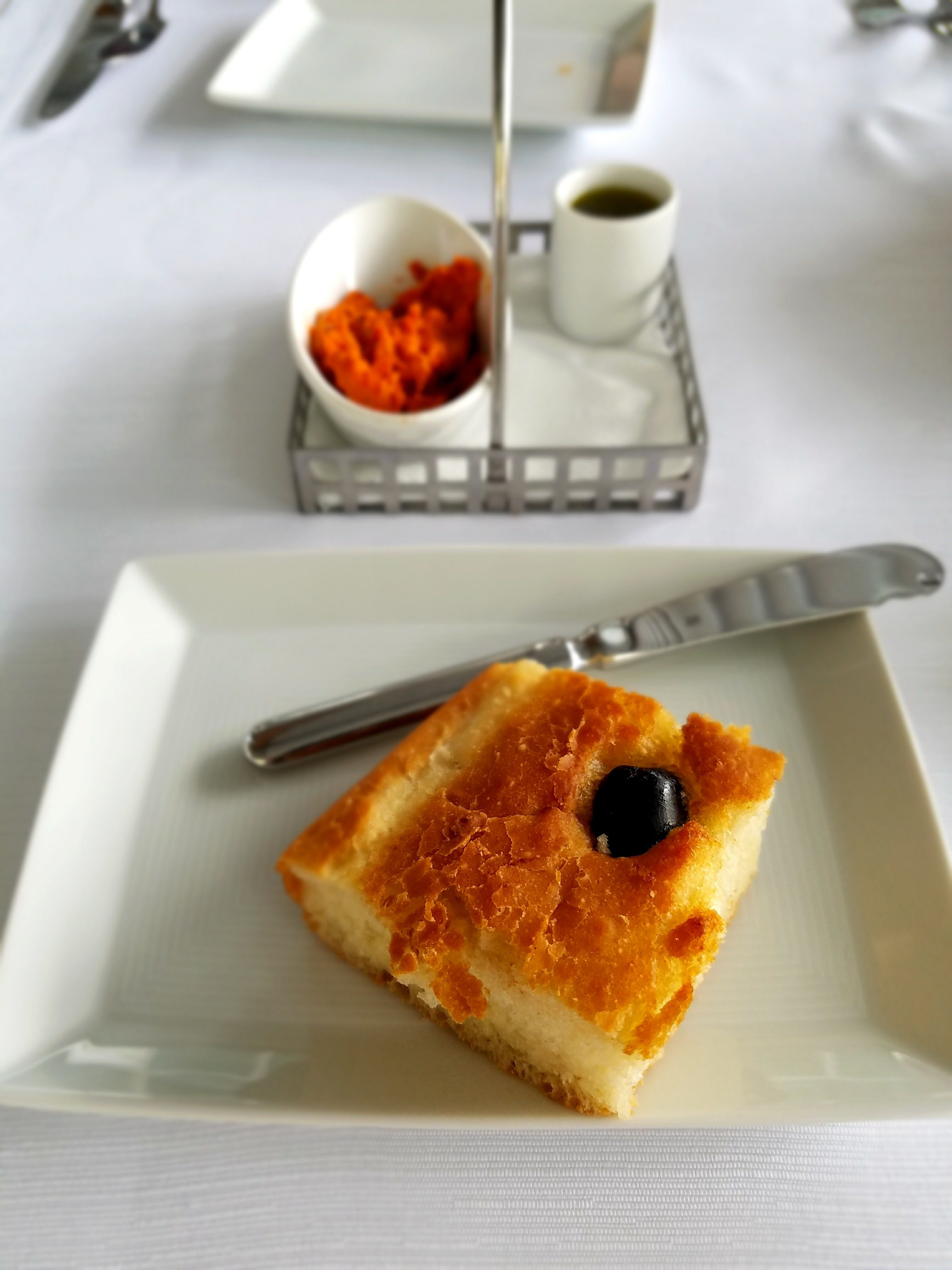 and I ordered pumpkin soup as an appetizer.
After watching the clouds roll over the mountains all day,
the rain finally poured while we ate.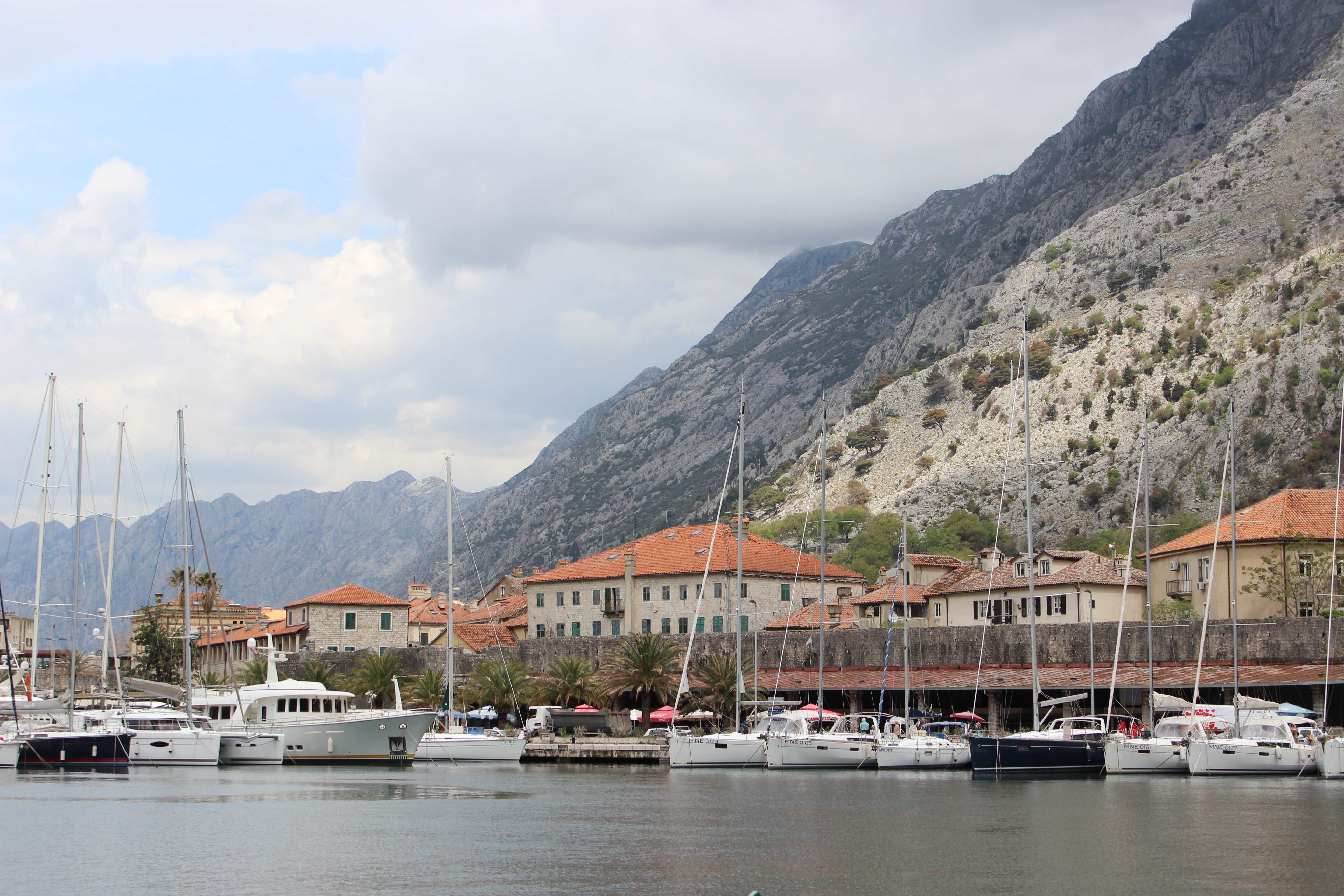 A few rounds of drinks later (because it's cheaper off the boat), we boarded back onto The Majestic Princess and left Montenegro.
But ohh… I would go back!