Want a tasty burger? Then Ljubljana's Beer and Burger Festival is the place to be.
There's lots of variety to choose from, such as Venison, Chicken, Black Angus beef, Argentinian Beef, Horse meat, Vegan, Organic, Pork, and the list goes on.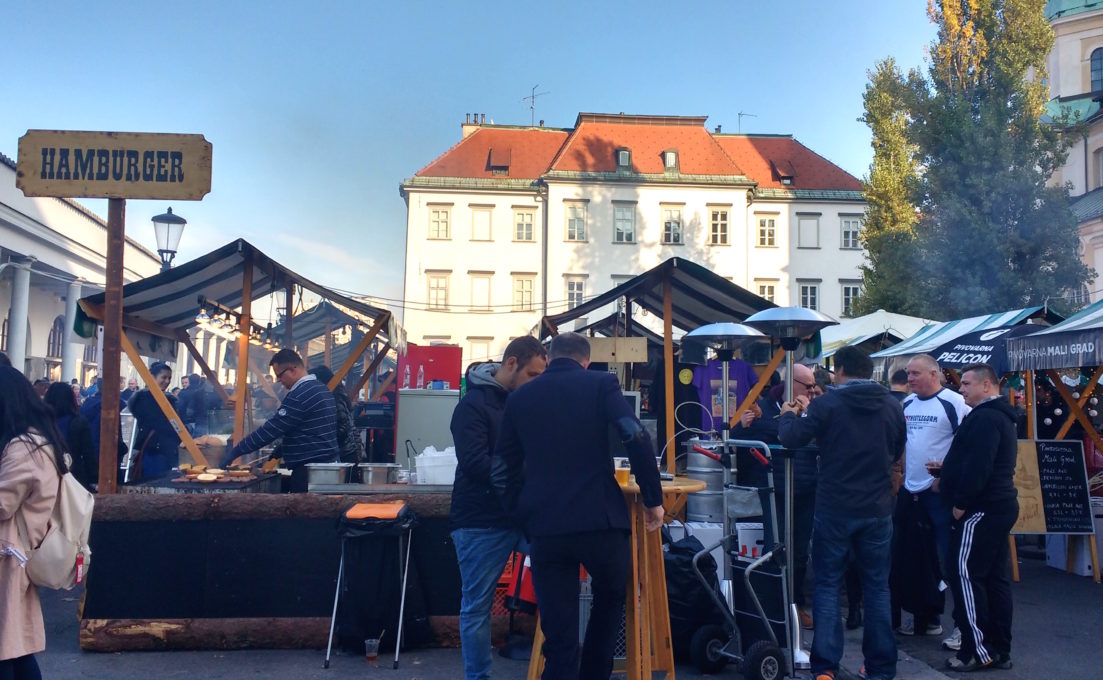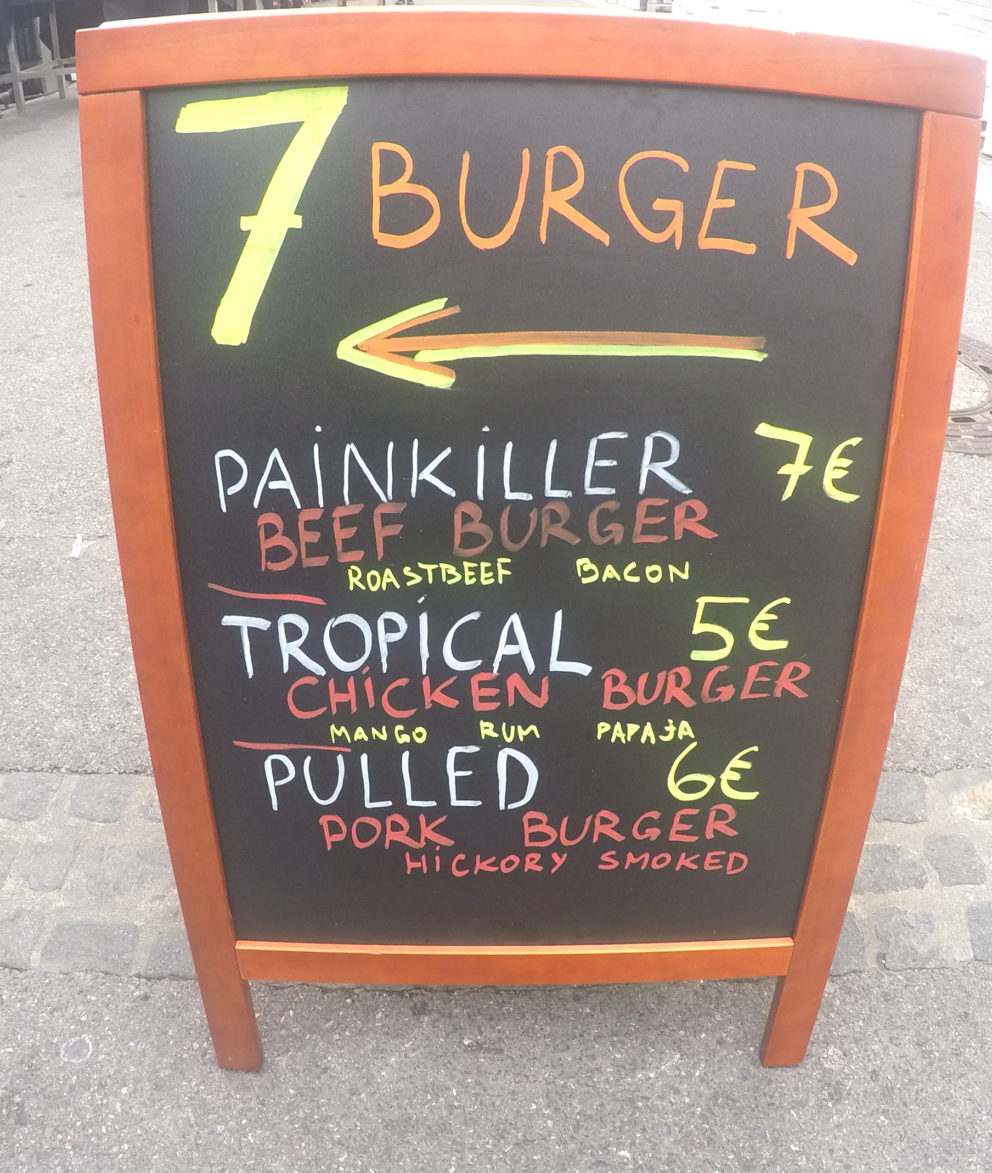 This small but plentiful bun party is in the heart of Slovenia's capital city.
And it only happens once a year (guessing October timeframe, since we went October 22&23 2016).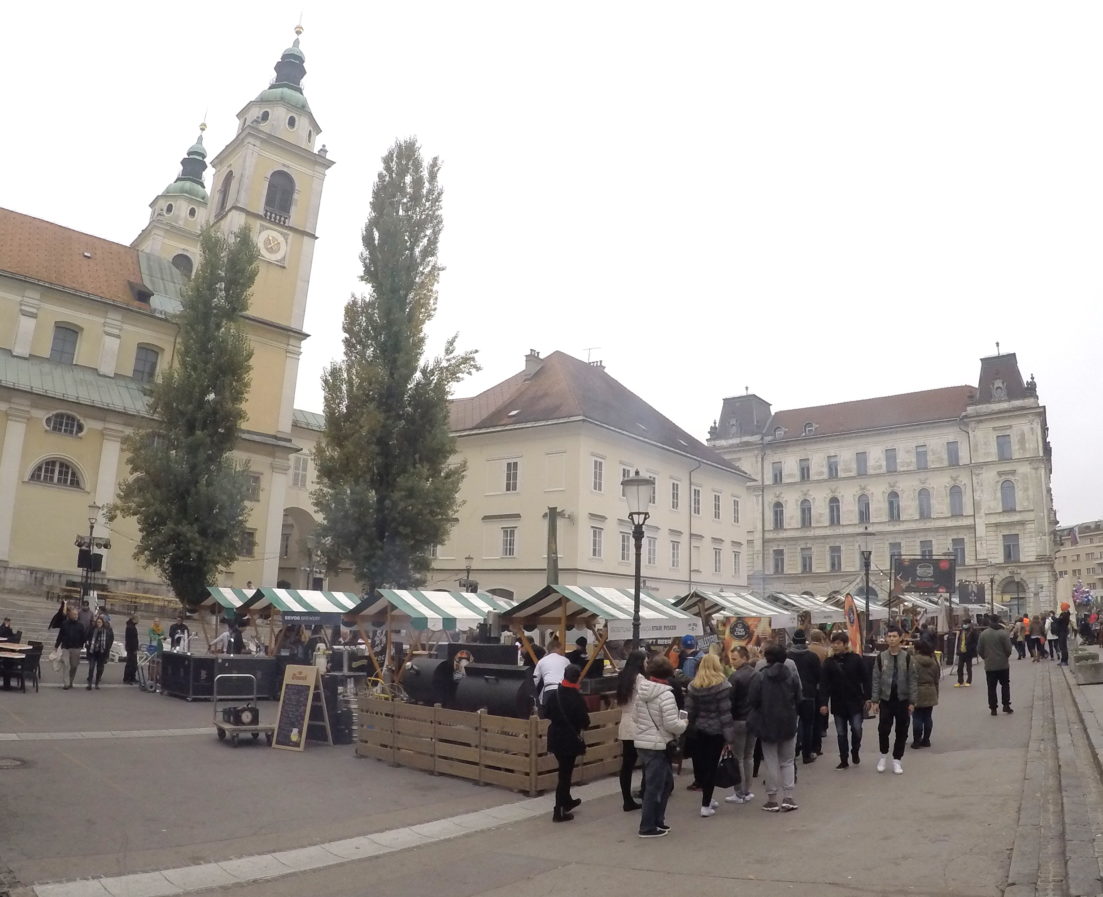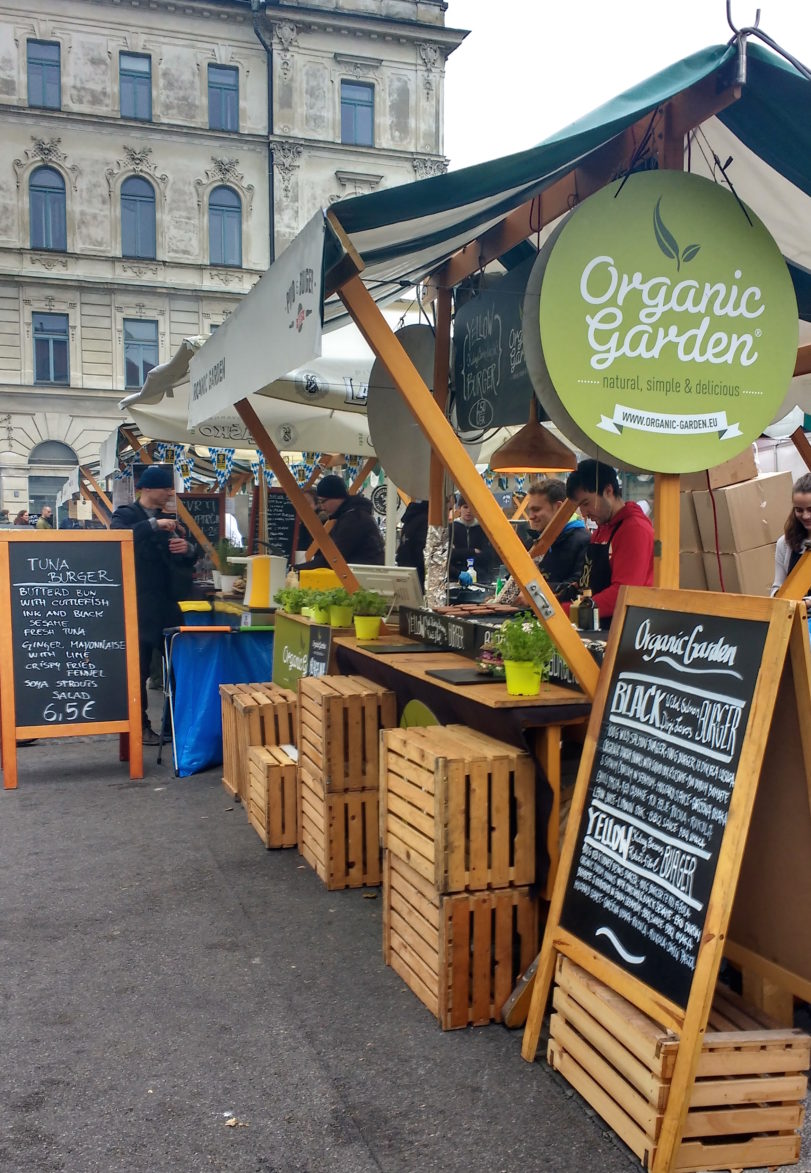 I went with my husband and friends and we decided to use a splitting-in-half sharing method, which allowed us to taste various burgers.
Disclaimer: I didn't eat every single burger 😛
Our favorite burger (as a group of four) was from the Stari Pisker tent.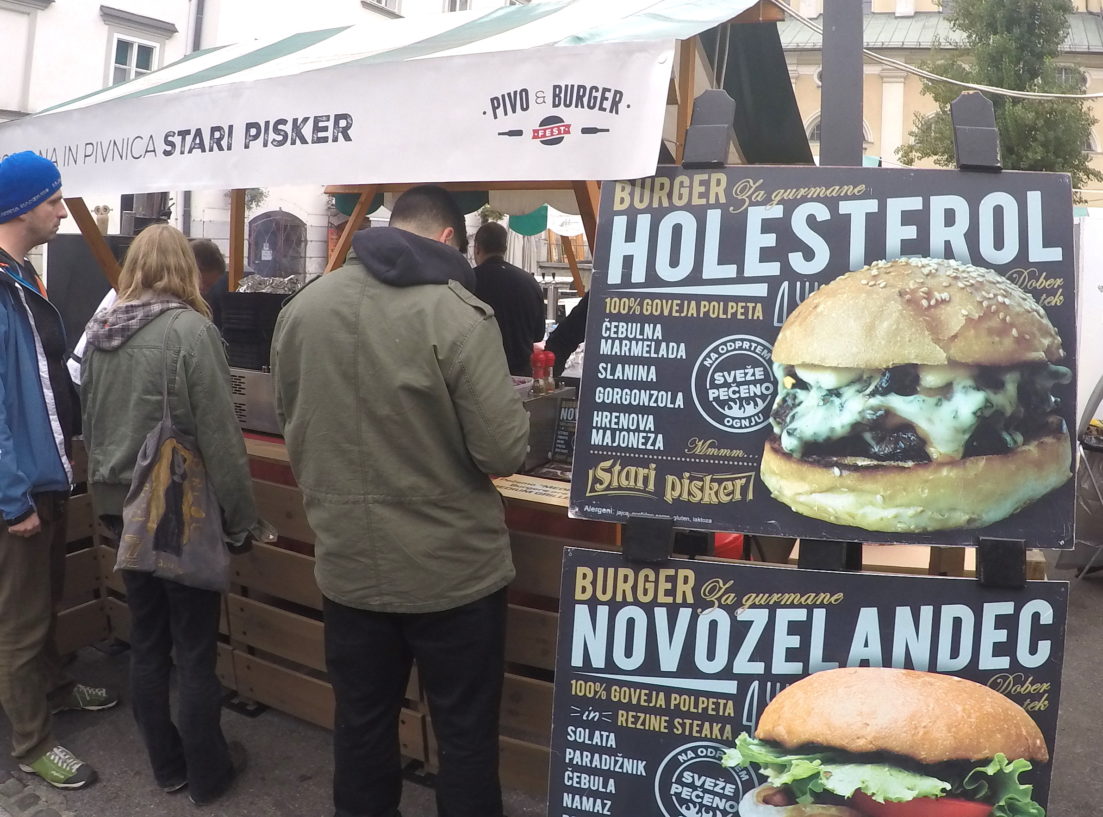 Its name was the Novozelandec.
And it had an amazing cheesy jalapeno sauce, Yummmm
 But boy was it messy!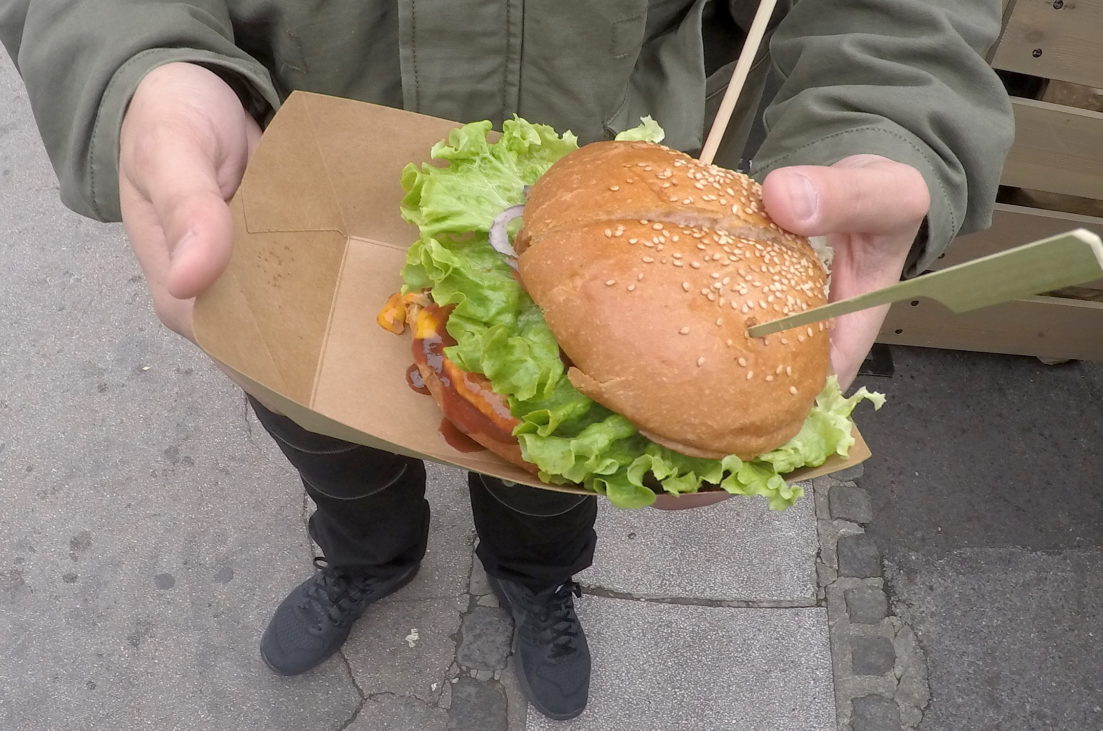 Personally, I also liked what Izlozba's tent was offering.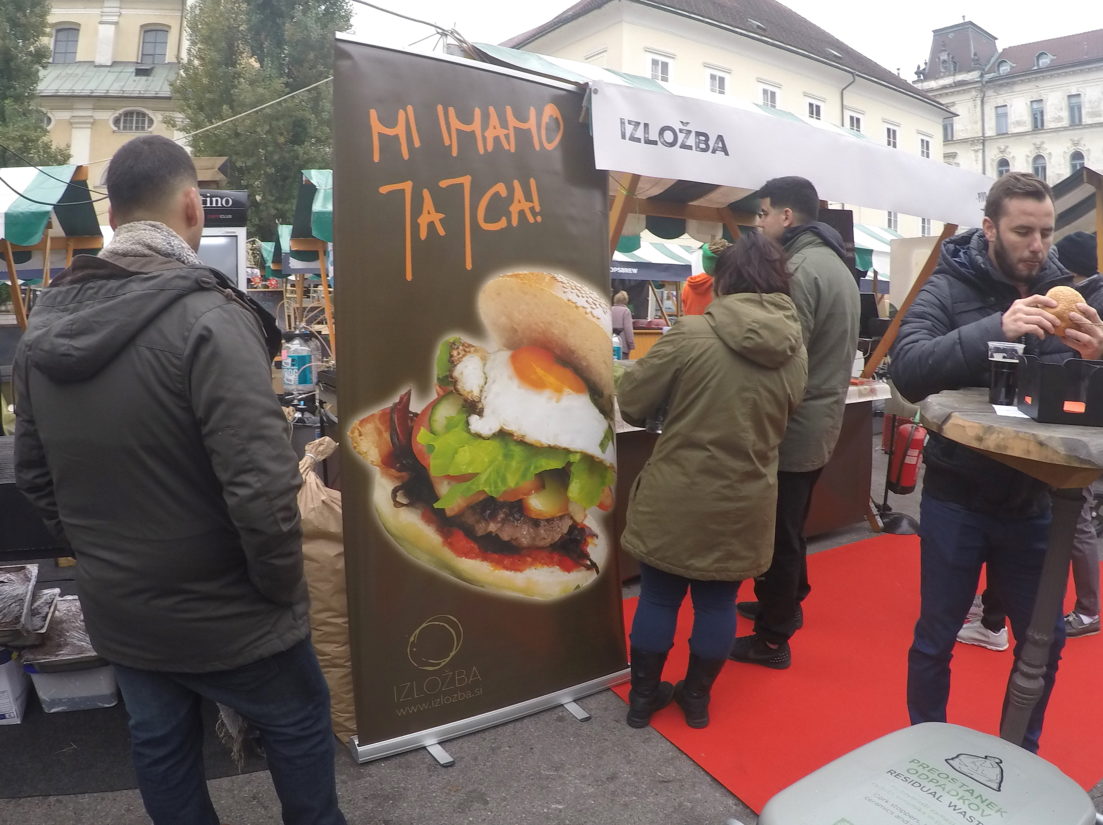 See that burger on the banner with the egg? Well, it also has cucumber and, I thought, the whole combination was unique in flavor and worked.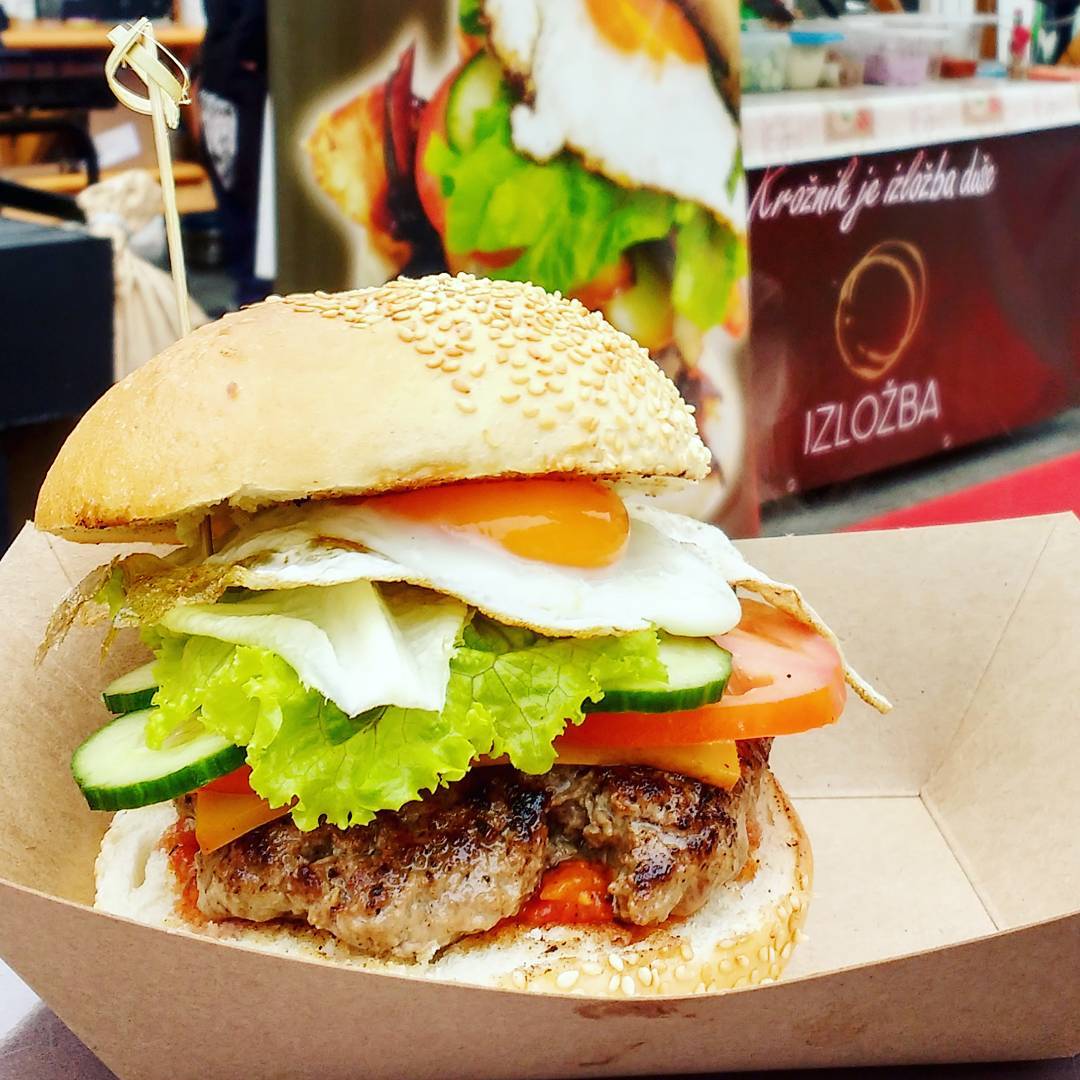 The Argentinian tent was the first place we tried.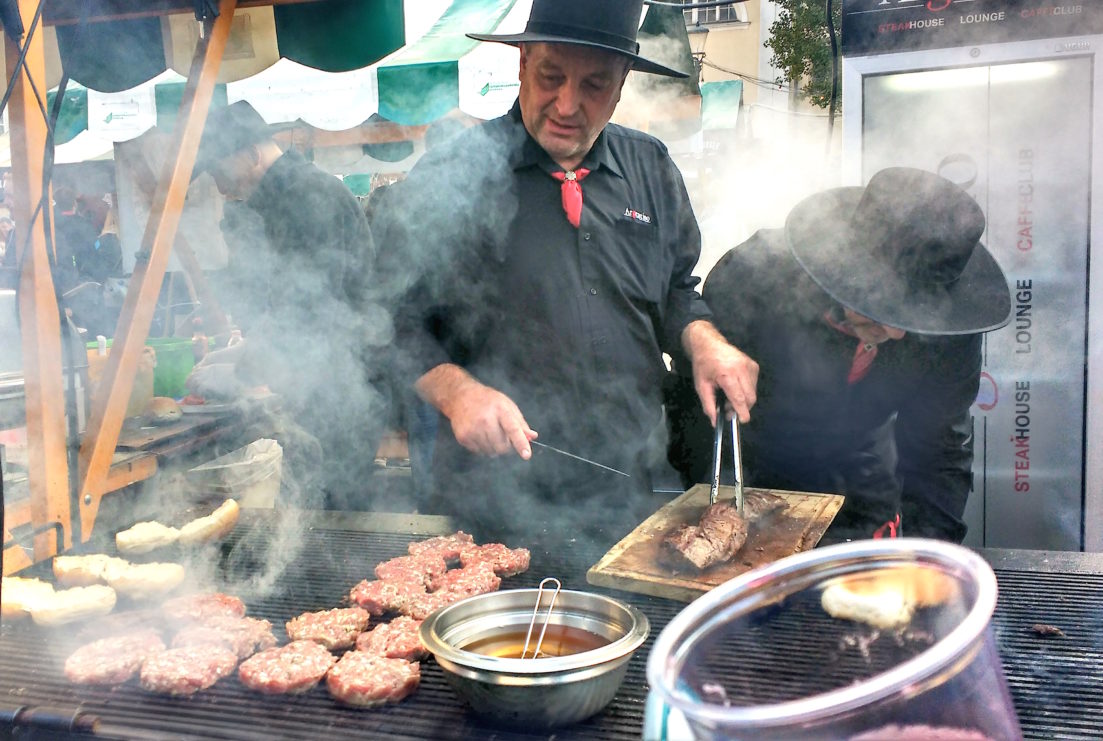 Even though their burger wasn't outstandingly winning over all the others, that steak meat was bomb!
Seriously, sign me up for Argentina 🙂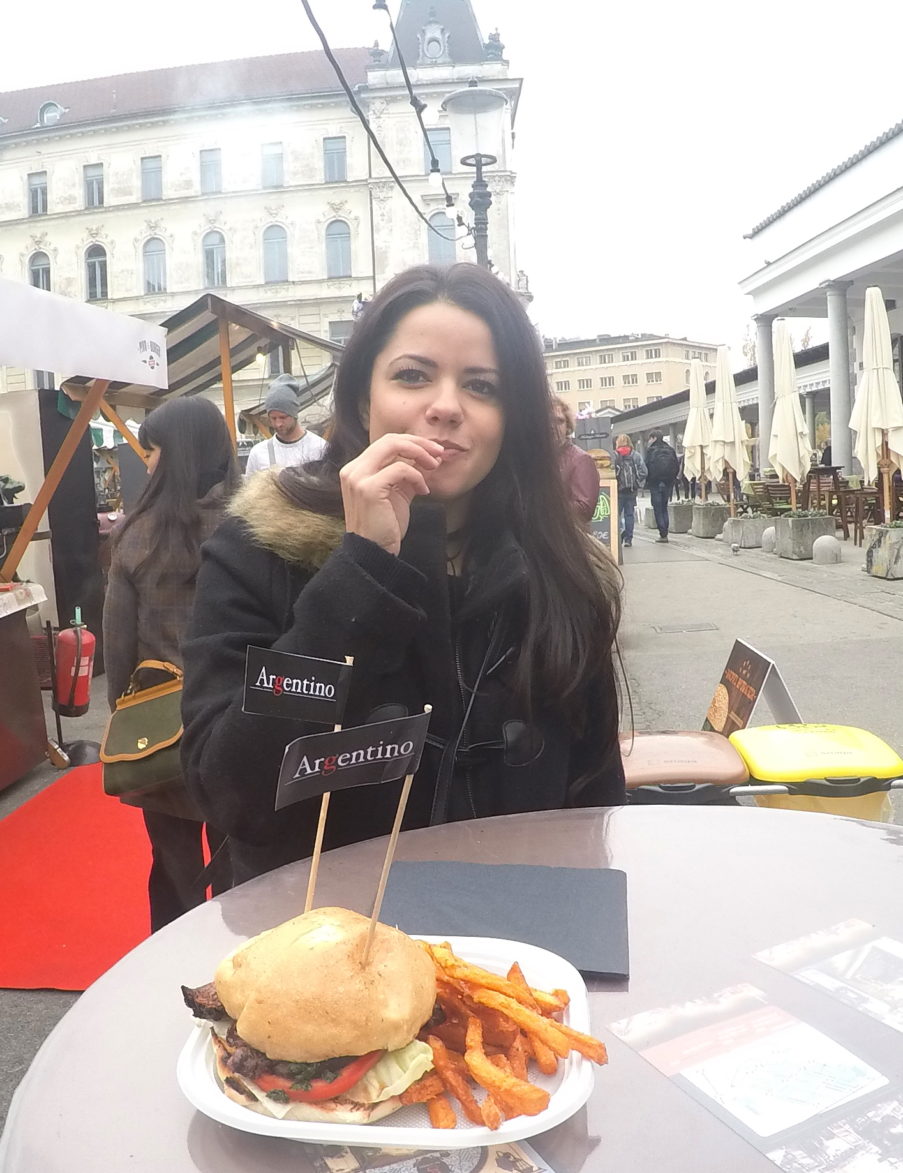 Oh and how can I forget about the beers….
Mainly the beer selection was european.
To be honest, I found a good beer and stuck with it, until they ran out!! (Others must have liked it too.)
The name was Kellerbier Ninja, from Bevog Brewery.
Info on the Burger Festival
Name: Pivo & Burger Fest
Where: Ljubljana, Slovenia
Website: http://www.pivoinburgerfest.si/
Facebook: https://www.facebook.com/pivoinburgerfest